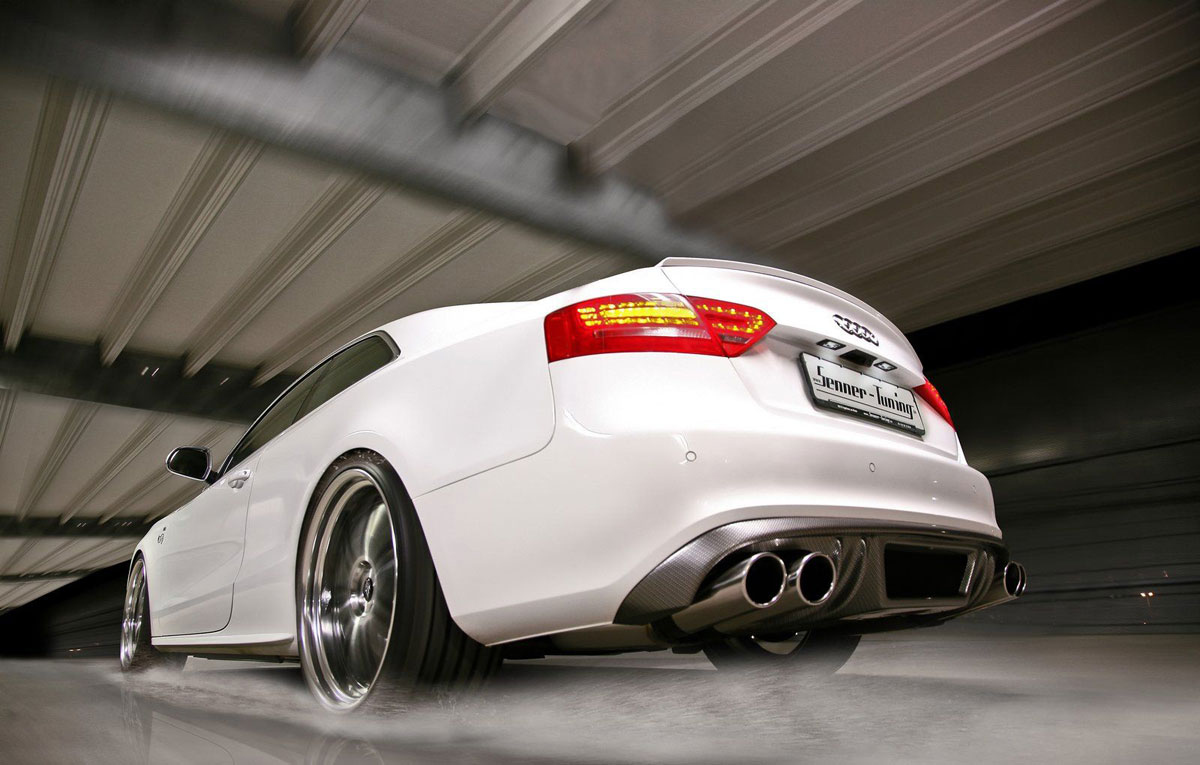 Senner tuning house has developed an aerodynamic and performance package for the Audi S5 and that they named "White Beast". With its help, the performances of the German model was improved.
Senner, a tuning house in Ingelheim, presented to the public the "White Beast". This is the name chosen by German tuners for the aerodynamic and performance package created specifically for the Audi S5. With the help of the performance package, the Audi S5's V8 engine of 4.2-liter delivers 385 horsepower, 30 horsepower more than the series version.

In terms of torque, it increased by 35 Nm, thereby reaching a value of 475 Nm. To improve the engine's performances, tuners from Senner opted for a set of sport filters, a new exhaust system and a recalibration of the ECU unit. For a better stability, the tuning house engineers have reduced the car's ground clearance by 40 mm for the front deck and 35 mm for the rear. The price announced for purchasing the "White Beast" package is 18,990 euros.