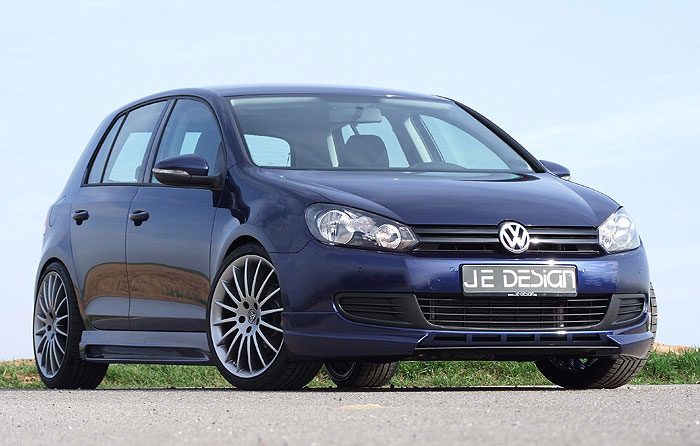 Germans from JE Design presented some photos in which they reveal their vision of VW Golf VI. German compact will undergo both mechanical and aesthetic changes. German tuning company JE Design has presented several photographs with their future car tuned by them, namely VW Golf VI. The sixth generation of the German compact will suffer some discreet aesthetic changes meant to emphasize sportsmanship.
For the mechanics, the tuners did not want to reveal details of the performance package. At the outside, the VW Golf VI by JE Design received a new spoiler for the front, side sills and an air deflector on the back. The car exhaust system of the car ends with two oval tailpipes.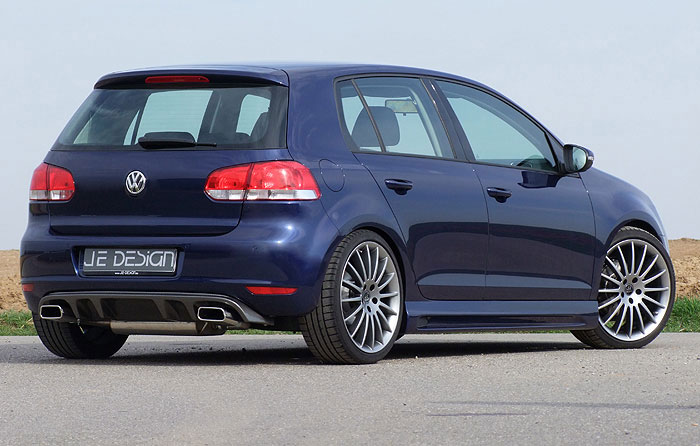 Besides these visible changes, the Volkswagen Golf VI will have a new set of suspensions by means of which, JE Design engineers have reduced the ground clearance of the car. The exterior tuning ends with a set of aluminum rims. In terms of interior, JE Design prepared for fans of this model a leather upholstery.