With the Frankfurt Motor Show getting closer and closer, we start to see even more upcoming models being caught on the street. The Ferrari F12 Speciale is one of them, the spy image below showing the Italian supercar without any disguise.
This yellow prototype was caught during tests and is revealing the whole rear end. There is a new bumper with an air diffuser as well as a quad-pipe exhaust system.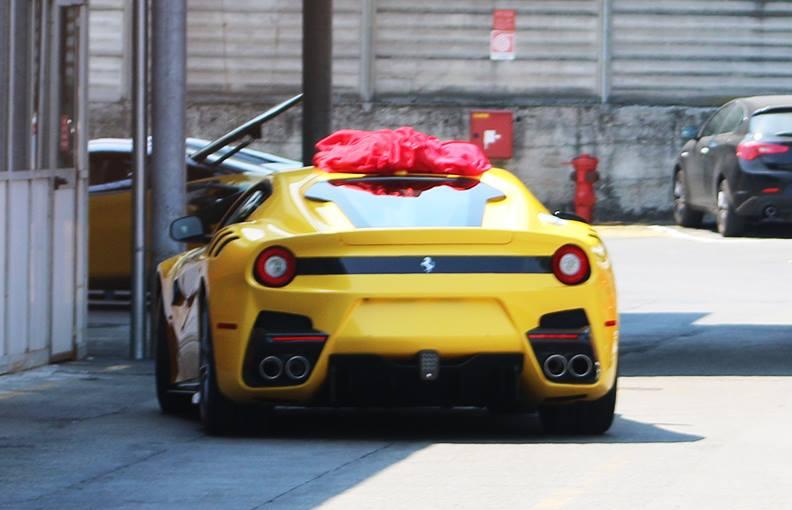 A rear spoiler lip is also seen while air intakes are there too. This nice body will be powered by a massive V12 engine producing 760 horsepower for a 0-100 km/h acceleration time in an impressive 3 seconds.

However, it's not all about power. A fast supercar needs to be light as well, that's why the F12 Speciale will use several carbon fiber. Current rumors say that a weight reduction of about 200 kilograms will be seen.
More details and photos of the new Italian sports car will be available as the Frankfurt Motor Show gets closer and closer.