It seems that the present Bugatti Veyron is not enough for the streets and according to some reports, the Italian supercar maker is already planning a successor of the already famous Veyron. And judging by the power it might come with, it would definitely be regarded as a real megacar.
And the reports were backed by a video with the upcoming Bugatti Veyron while performing some speed tests on the famous Nurburgring. The video is seemingly revealing the same Veyron for the untrained eye, but a specialist could spot the slight differences. We are actually talking about a prototype here that might look quite different in its final form.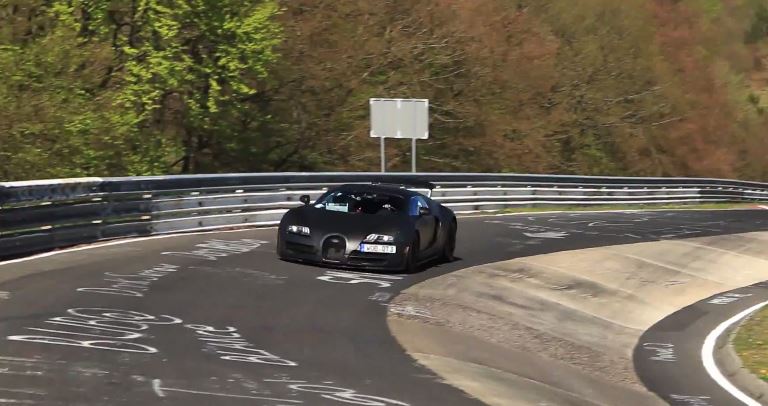 Since we mentioned a future megacar, this particular prototype, also called Chiron, might come with the 8.0-liter quad turbo unit, delivering a staggering 1,500 horsepower and whopping 1,500 Nm of torque. With all this power, the new Veyron will sprint from 0 to 100 km/h in just 2.5 seconds, at a topping of amazing 500 km/h.
This would be an important step from Bugatti, which tries to break up the laws of physics, but coming up with an exceptionally powerful megacar. But we should wait and see what the company has to say until the launch of this particular beast.