TechArt tuners revealed their new tuning kit for the second-generation Cayenne, a package which is scheduled to be revealed next month at the Frankfurt Auto Show. The German specialists offer a package of styling improvements called Aerodynamic Kit I alongside a performance kit named TA 058/T2.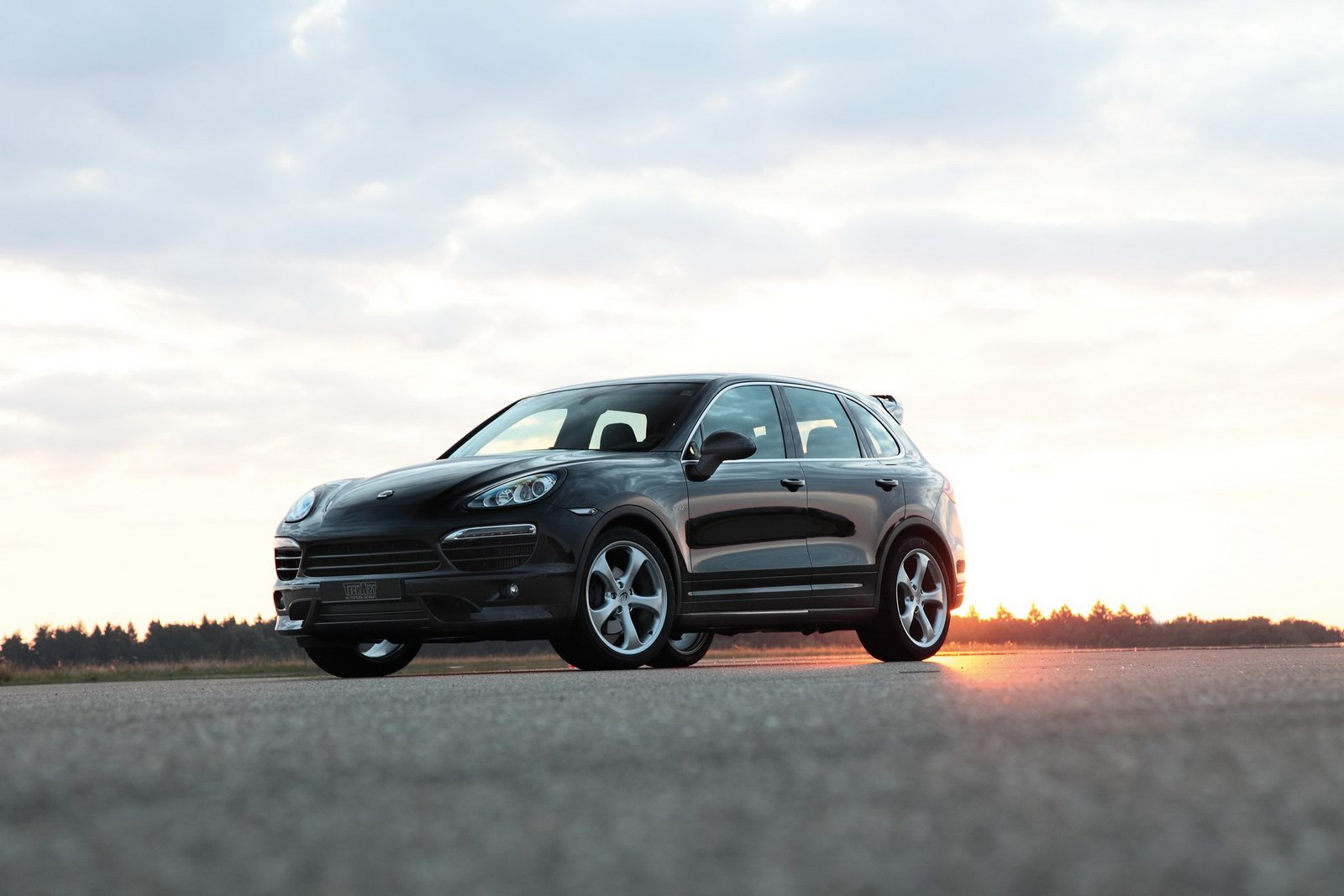 On the styling side, the new Porsche Cayenne gets a pair of LED daytime running lights, side skirts, front and rear aprons and a roof spoiler. TechArt also provides new alloy wheels with dimensions from 20 to 23 inches but also a quad-pipe exhaust system and a rear air diffuser.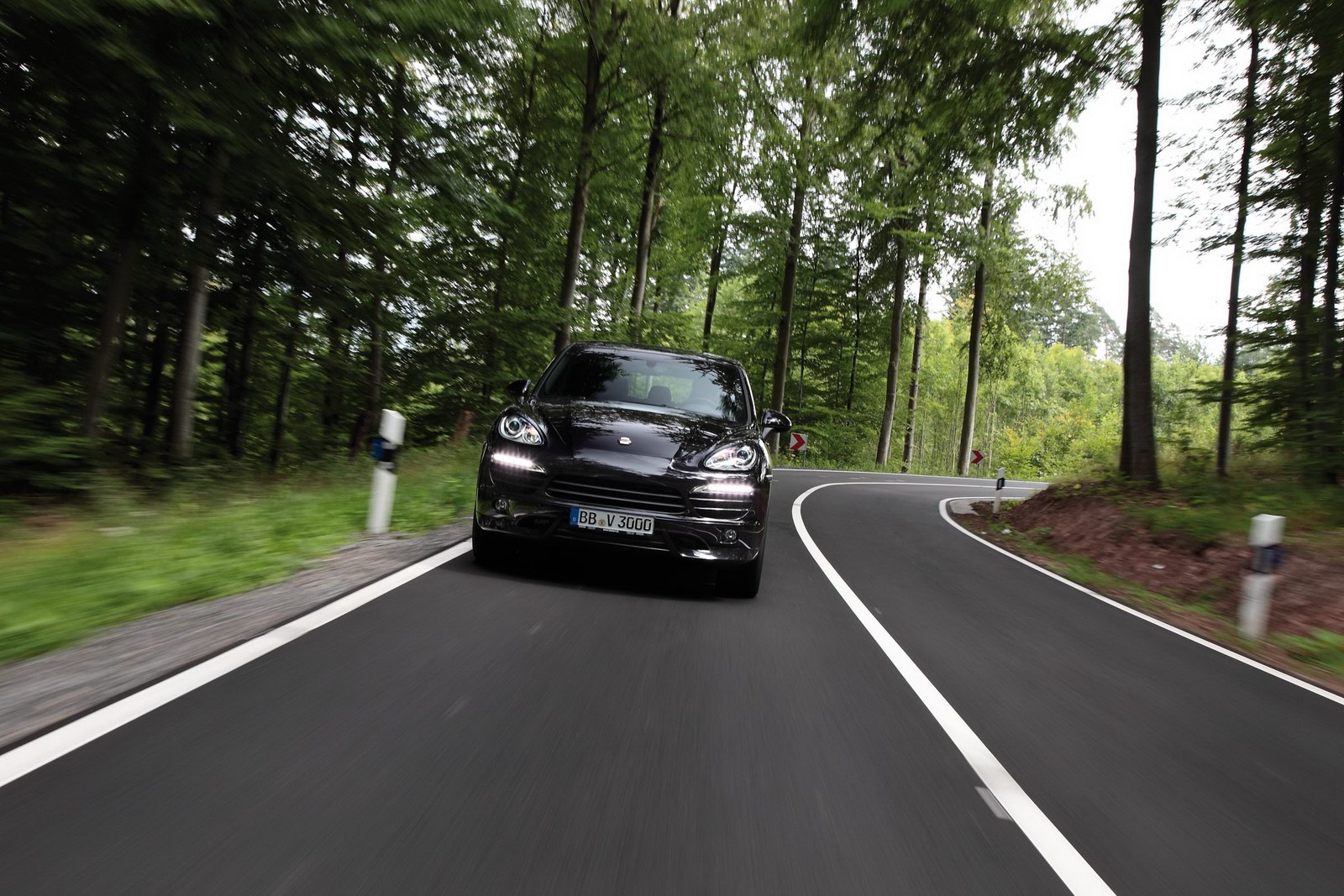 The diesel unit of Cayenne gets a power increase of 40 horses and 70 Nm of torque which improve the acceleration from 0 to 100 km/h in 7,2 seconds and hits a top speed of 160 km/h.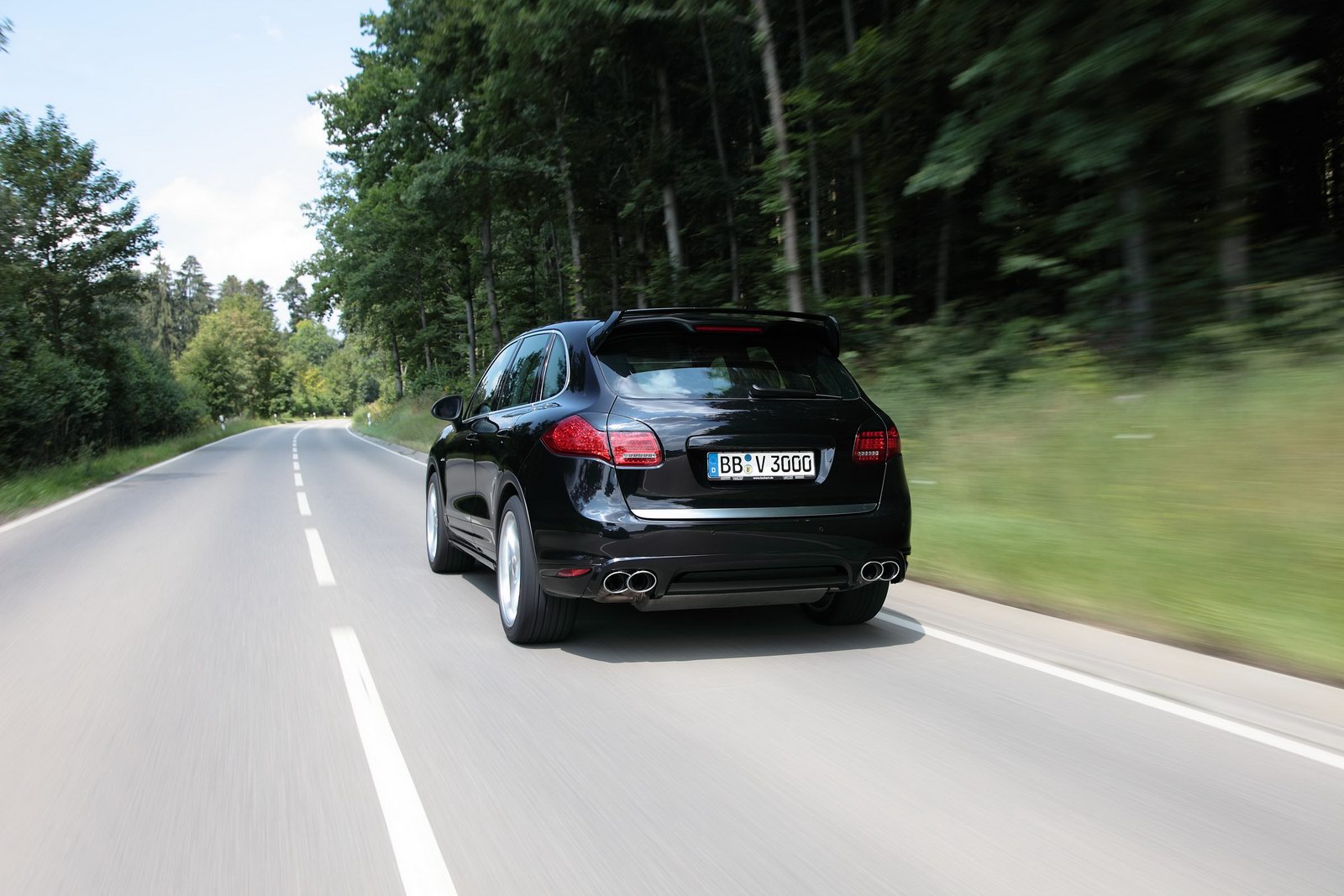 There is also a power upgrade for Cayenne Turbo which increases the power amount to 560 horsepower and 780 Nm of torque for a sprint from standstill to 100 km/h in 4,4 seconds.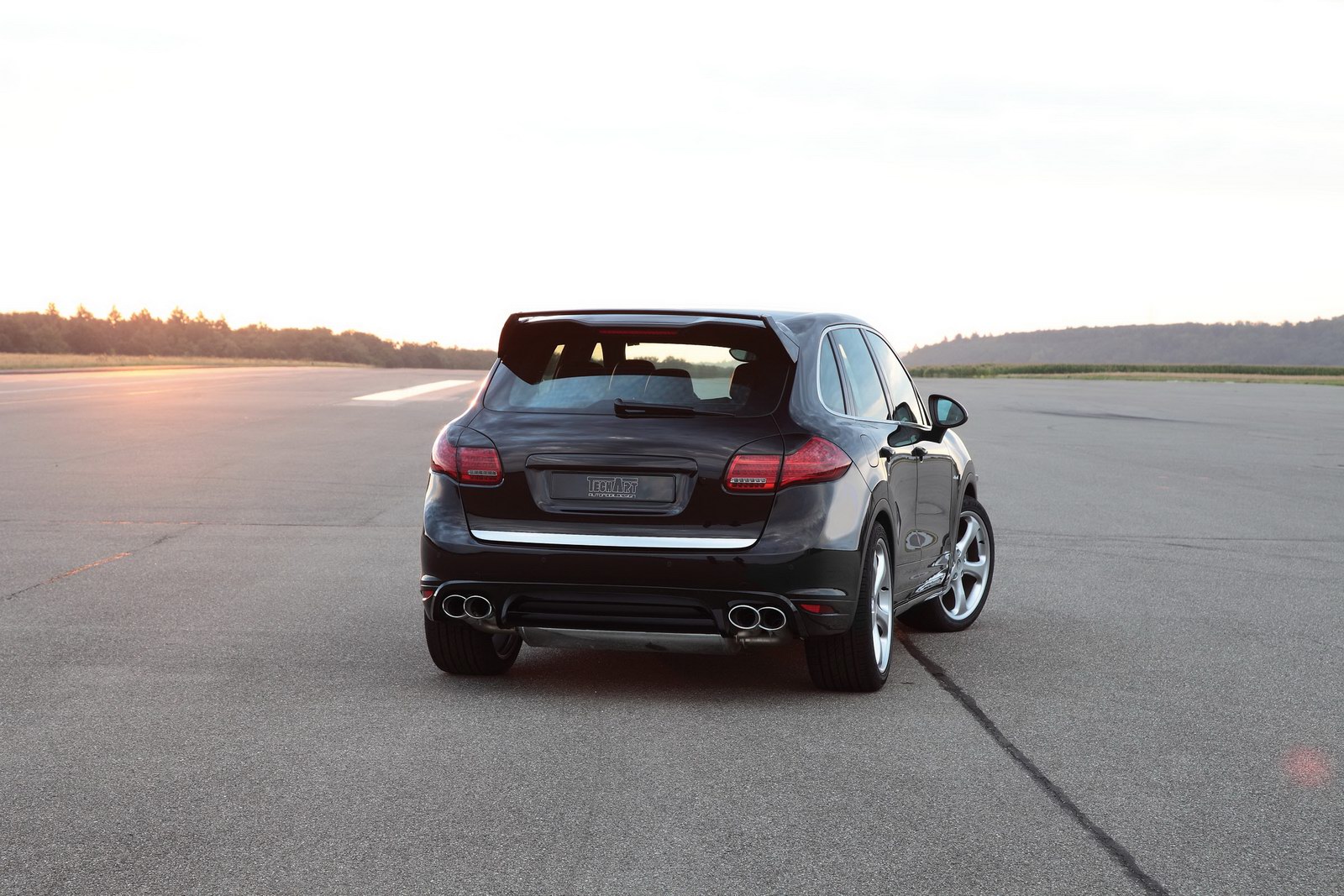 Moreover, TechArt claims that at the Frankfurt Auto Show, a new performance package will be unveiled, a tuning kit for the same Cayenne Turbo but with a total output of 600 horses and 900 Nm of torque.