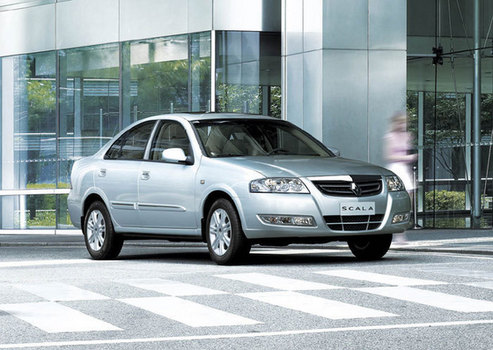 This Renault Scala which you see in the picture above is the latest model from Renault. Ok, now you are maybe wondering why you didn't heard anything about it so far, and the answer is very simple. This Renault Scala is nothing more than the older generation of Samsung SM3, which she also was a Nissan Almera Classic.
At this point this car is sold in Mexico, Scala being equipped with a 1.6 liter capacity engine being able to develop no less than 110 horsepower, available with a manual five-speed transmission, but also there's available for you a automatic one with four rapports. Two equipping versions are available for this Renault Scala, I'm talking about the Expression and Dynamique.
The starting price is more than interesting, it's 9357 euro for the manual version. Also the facilities are more than satisfying, coming with two airbags, air conditioning, ABS and EBD, electric windows and adjustable steering wheel. In conclusion this car is basically a Nissan with a new banner, with decent engine power and safety measures. The price is enough to raise the interest.