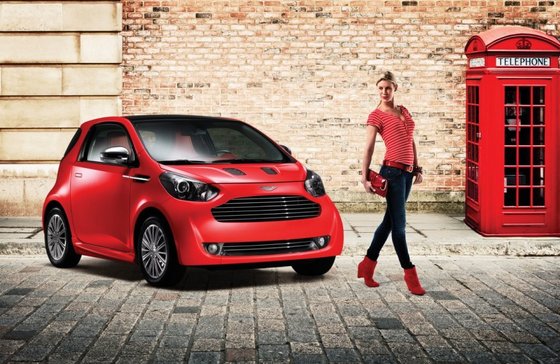 This time Aston Martin leaved the supercars alone and this time created a mini model called Cygnet, which by the way was built on a Toyota iQ platform. Maybe you wonder how this supercars company decided to create a city model like this Aston Martin Cygnet. Those from the Gaydon department noticed that most of the supercars customers also have small models like MINI or smart.
Based on those facts they said that the potential clients of Aston Martin will appreciate a city model and like this the Cygnet project took place. Even if this Aston Martin Cygnet has some things in common with Toyota iQ, from the quality and luxury point of view is definitely an Aston Martin having some high quality finishes and the best materials ever putted in a car of this class.
If you want to own an Aston Martin Cygnet you must fulfill two conditions, one you must have the money, the price of this Cygnet is 25.000 euro, and two, even if you have the moneys you can't buy the car if you don't already own an veritable Aston Martin.