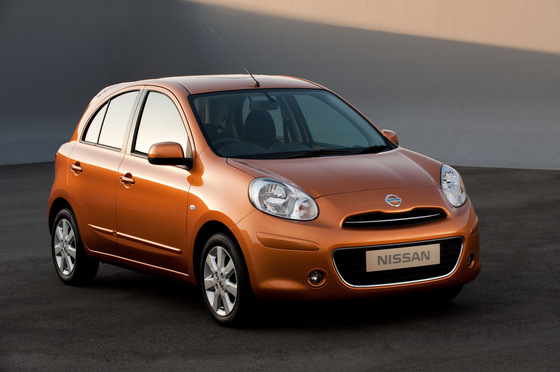 Nissan has released a few pictures and the first details with the new Micra, a car which was specially conceived to satisfy the needs of peoples from around the world. This new model is less masculine compared to the previous one, so you might say that's a car dedicated to the feminine population.
Let's share a few ideas about the interior. Definitely this new Nissan Micra has evolved (from the interior point of view) but still is not a place where a man will feel in his element. A good thing though is that the interior is bigger, the official dimensions are not known at this point but at least we know that this new model is a little longer, and a little bit lower by the way.
This Nissan Micra is available with two motorizations, and with a new CVT transmission. The base engine has 1.2 liter capacity, developing 80 horsepower and 108 Nm torque and it has only 115 grams emissions of CO2 at every km. The turbo version develops 98 horsepower, 142 Nm torque and surprisingly has a lower consumption.