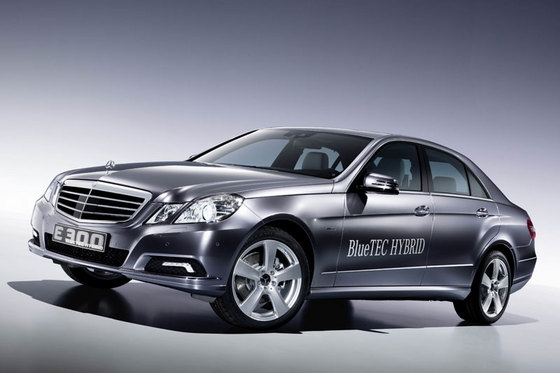 Mercedes E300 BlueTec Hybrid is still in the testing stage, they have one more round of tests to make until the series version will come up, so will all these considered Mercedes E300 is still a concept. As you can see in the pictures the look is not at all fantasist, they kept the usual Mercedes look, but that doesn't means that the car will pass unnoticeable on the streets.
The motorization planned for the Mercedes E300 BlueTec Hybrid is not something unrealizable, the principal idea being a  CDI Bi-turbo engine having 2.1 liter capacity and developing 204 horsepower, and a torque of 500 Nm. Besides that the Mercedes E300 BlueTec Hybrid is helped by an electrical engine which brings an additional 20 horsepower and 200 Nm torque to the Diesel one.
This Mercedes E300 BlueTec Hybrid is equipped with a 7G-Tronic gear-box and the collaboration between the electrical energy and the other one result in 4.5 liter consumption at 100 km, and it has only 120 g/km emissions. They say that the car will be launched in the second half of the year 2011.