It seems that the pick-up models are not avoided at all by the tuners, this time a package able to improve the engine's figures has been developed for the Volkswagen's Amarok pick-up. The Germans from Oettinger decided to upgrade the 1.9-liter engine able to develop 163 horsepower. Thanks to few modifications made just to the ECU unit, the German tuners from Oettinger managed to squeeze extra 27 horsepower from the German pick-up.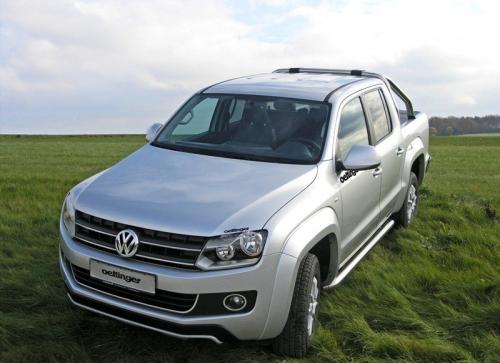 As told above, just the ECU unit was revised, no other modifications were needed. The torque amount of the Volkswagen Amarok was improved by 30 Nm reaching 430 Nm of torque. The figures of the improved engine were announced by the Germans.

The Oettinger Volkswagen Amarok is able to achieve a top speed of 187 km/h while the sprint from 0 to 100 km/h takes 10,5 seconds. Oettinger tuner set a price for the tuning kit, the price announced for the performance package being rated at 1,090 euros.