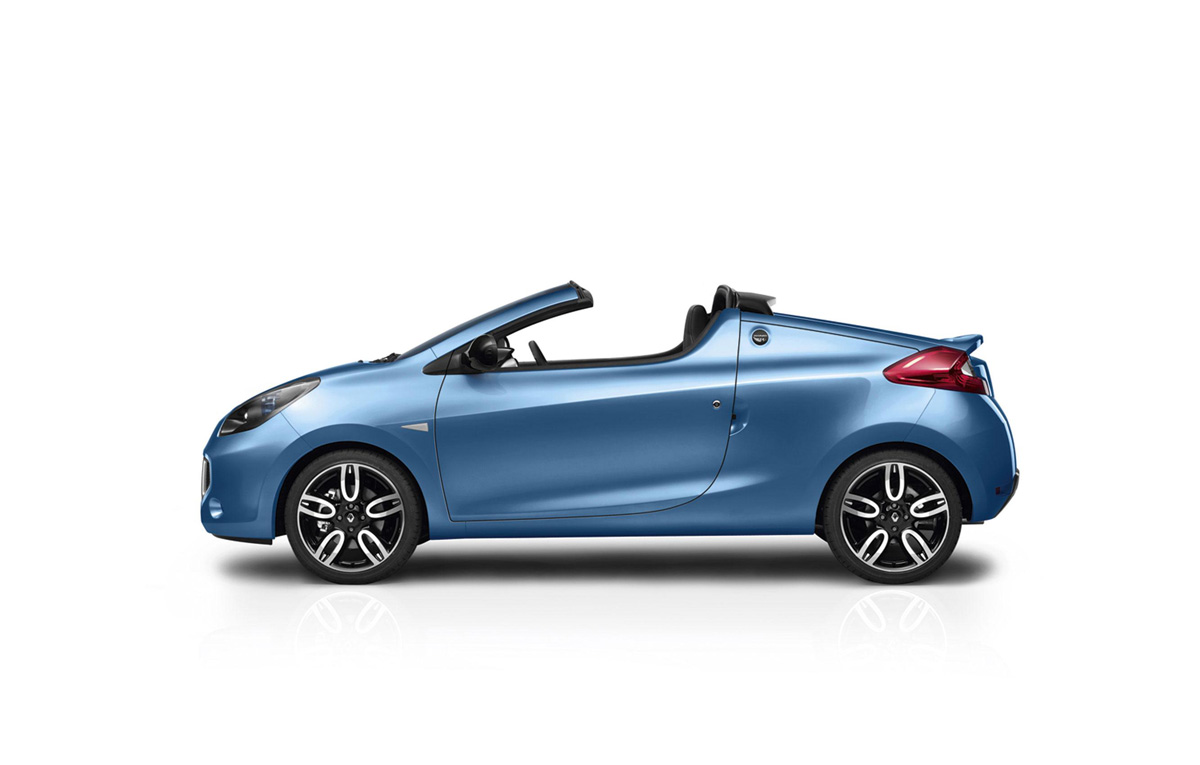 Renault has unveiled today the first pictures and informations of the new Wind, a coupe roadster capable of carrying two people and give up the roof in just 12 seconds. As we told you last week, Renault will bring to the Geneva Motor Show a new model based on the Twingo. Its name is Wind and is meant to be a convertible for young people who love to run outdoors.
The French model is a coupe roadster which measures 3.83 meters and can carry only two people. Dimensions make it rather a vehicle for urban areas, but the constant ability of the trunk (270 liters in any position of the roof) recommend it for a car tat can be used for longer distances.

Renault currently kept secret the technical details of the model which borrow the forms of the current Twingo, preferring only to betray the innovative technology to flip the roof. It is a versatile system that transforms the coupe into a convertible in just 12 seconds.
http://www.youtube.com/watch?v=Oo7womqRcPk