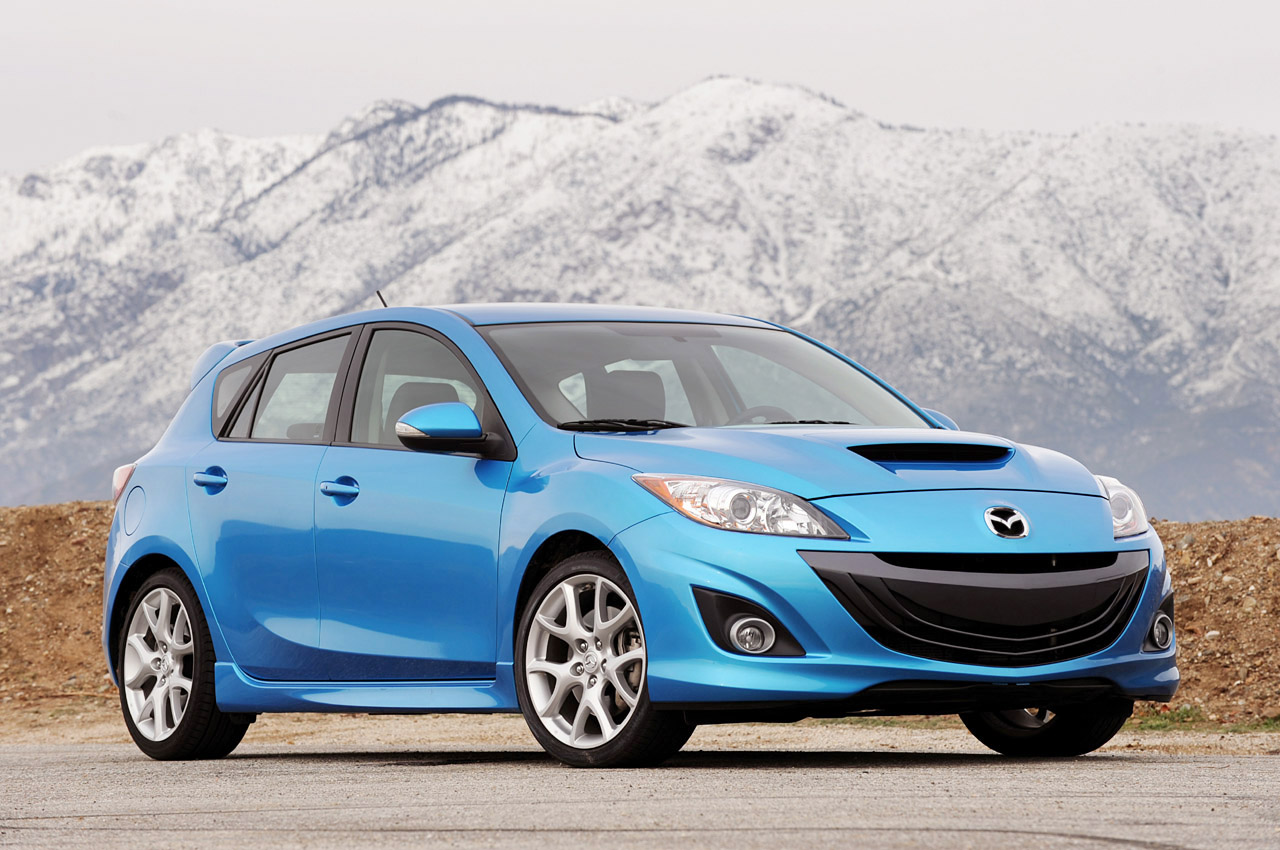 In the following words we will talk about the new 2010 Mazdaspeed3 and I want to say you that when I first saw the pictures, the car's design completely won my heart. If you watch the Mazdaspeed3 face to face you will notice that unique front bumper that makes the car to smile.
Also Mazdaspeed3 has a wing in the back that gives the car a sporty look. Sadly the interior is not that charming like the exterior, the first bad thing are those seats, they have red and black colors and look like a psychedelic test pattern, and with that gray leather they are even worse. Maybe the look of the seats is weak but they are very comfortable, after all, this is the most important.
If you don't like the look of the seats look at the bright side, then you drive the car you will sit in them, they will be out of your visual range and you will forget how they look. About the steering wheel, they equipped it with 18 buttons, I like on my wheel a couple of buttons, maybe the volume control, but 18 in my opinion there are too many.