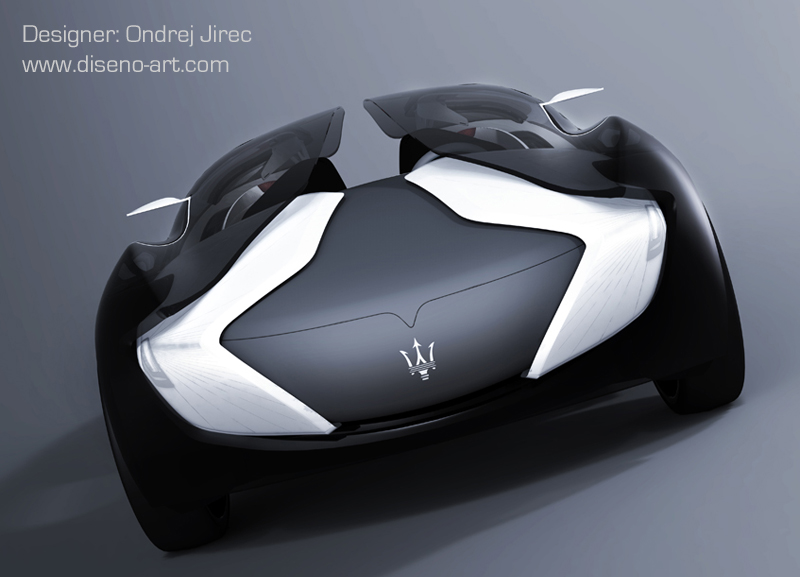 I was really missing such a concept like this Maserati Tramontane concept either I must not make hopes that it is going to be released on market or even if it will be built because it is way too Sci-Fi so in the next 10 years there are almost 0 chances to see it in reality.
This Maserati Tramontane concept was designed by Ondrej Jirec from Czech Republic which is also the designer of the Audi O concept. I don't know why I feel this but I think that people don't accord attention to this concept but I'm sure that it deserves a lot of attention because it is an awesome concept.
This Maserati Tramontane concept is very weird because it is not all covered so there are free spaces as you can see in the photos but I think that using this design, the Maserati Tramontane concept gets a very aerodynamic shape.