Techart and Porsche have always been a couple of names that went well together and it seems that with the most recent release between them they still are.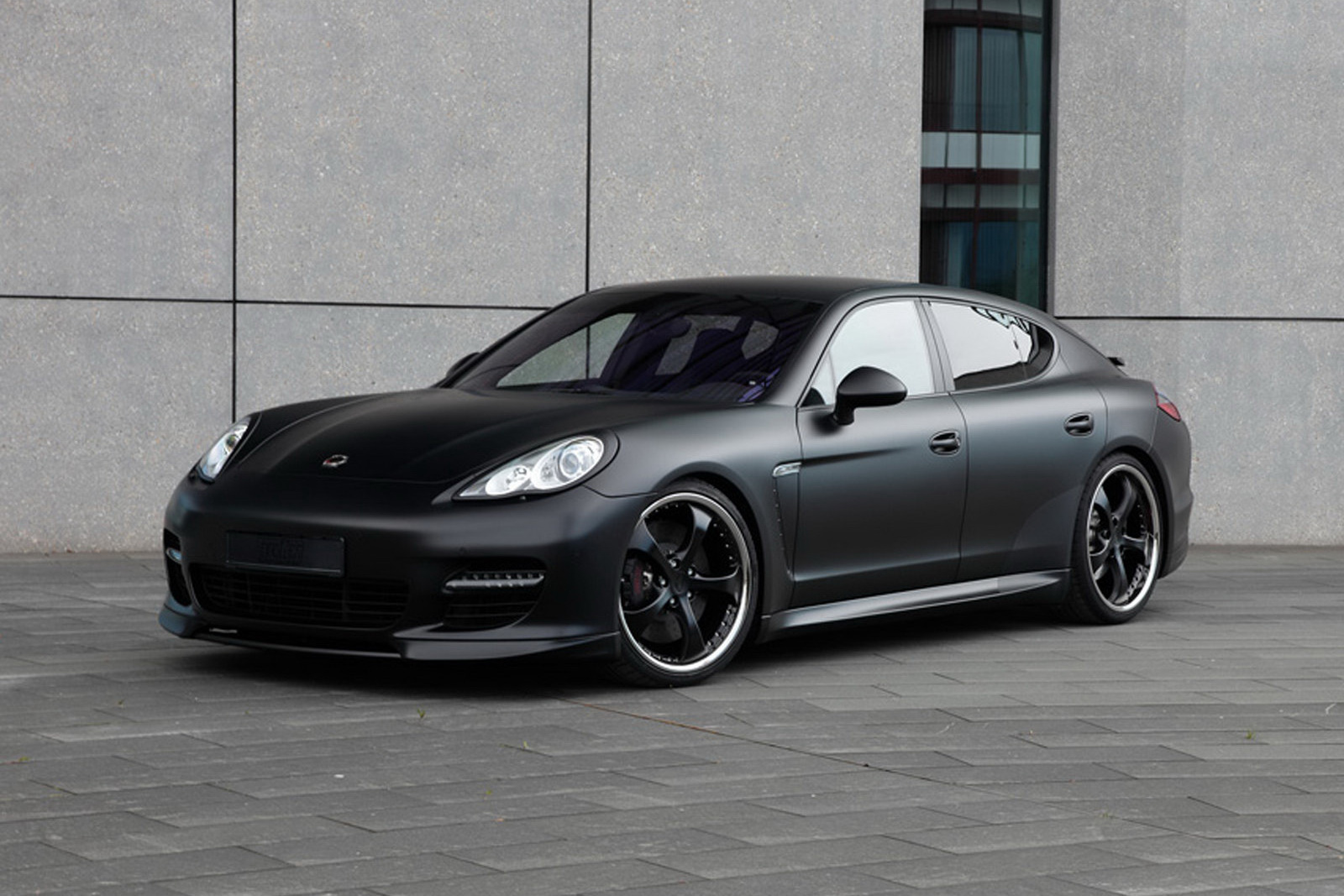 The Panamera Black Edition offered by the German tuning company is not the usual hotted up version of a 911 as the fast sedan has got a very interesting looking "facelift" shall we say…
The cosmetic package that is available for Stuttgart's only four-door sports saloon is, obviously, black. The lack of color is due to a black matte finish to be exact, however, this finish isn't paint. What it is vinyl film.
Aside from this peculiar exterior look the Black Edition Panamera gets the Techart Aerodynamic kit I which is made up of side skirts, aprons, spoilers and daytime running lights. Since this is a tuning job, it wouldn't be possible to deliver a car without a new set of wheels, so, there's some 22 inch alloys finished in, uhm, black… Other black stuff you may find on it are the brake calipers and exhaust pipes.
The interior is special as Techart messed with the color scheme and it is now… black. There's some very interesting hand stitching in flamenco red to accent the decorative predominant color but they're not fooling anybody.