After Skoda has been teasing its fans with incomplete photos of the allegedly (and later confirmed) Skoda Rapid Spaceback, could it be the turn of Mazda to do the same?
It all started from a photo published in a Japanese magazine, where what appears to be a tinnier version of Mazda 3 took a strange shape, somehow similar to a… bubble!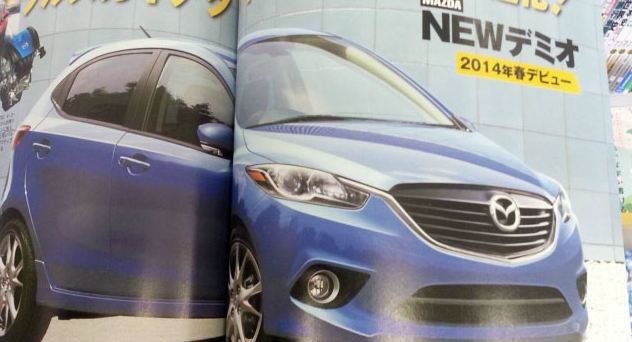 The bubbly snapshot was more than enough to make people wonder whether this is a new version of Mazda 2 or rather a false visual effect caused by the fold of the paper at the middle of the print…
Have no fear, Mazda officials have previously confirmed that they are working on it and they put an end to the rumors regarding the plant that will host the work. But even so, more specific details were not provided, hence the entire dilemma.
The current version of Mazda 2 has over six years on the market, so a change will be more than welcome. In the controversial photo however, we can see how the headlights and the grille look very similar with the ones of 3 and 6 versions.
A novelty element however, which also makes us wonder, is the 2014 inscription – could this be a hint regarding when will the new Mazda 2 hit the markets? Only time – or the car maker – can tell.