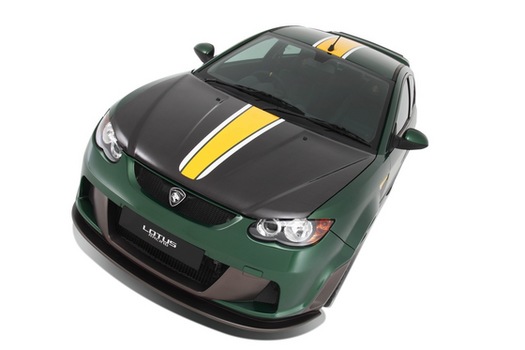 As you saw the first picture with this Proton Satria Neo R3 Lotus Racing you knew that this is a car made for speed, but don't get too excited because this Lotus Racing hot hatch might not deserve the moneys. As you can see this R3 Lotus Racing has very good aesthetics, being equipped with very aggressive spoilers, central exhaust and many Lotus banners.
Being a special edition it provides something more than the Satria Neo R3 version, developing with 25 horsepower more, that means 145 horsepower and a torque of 168 Nm and it has with 68 kg less.
From the performance point of view, we can't say that the numbers above are historical, I mean from the '90 years being able to reach 100 km/h in 9.2 seconds and a maximum speed of 200 km/h. The price for this Proton Satria Neo R3 Lotus Racing is around 26.000 euro. Maybe you thing that the price is way too big for the car value but I have to tell you that only 50 models will be given and 25 of them were already sold.