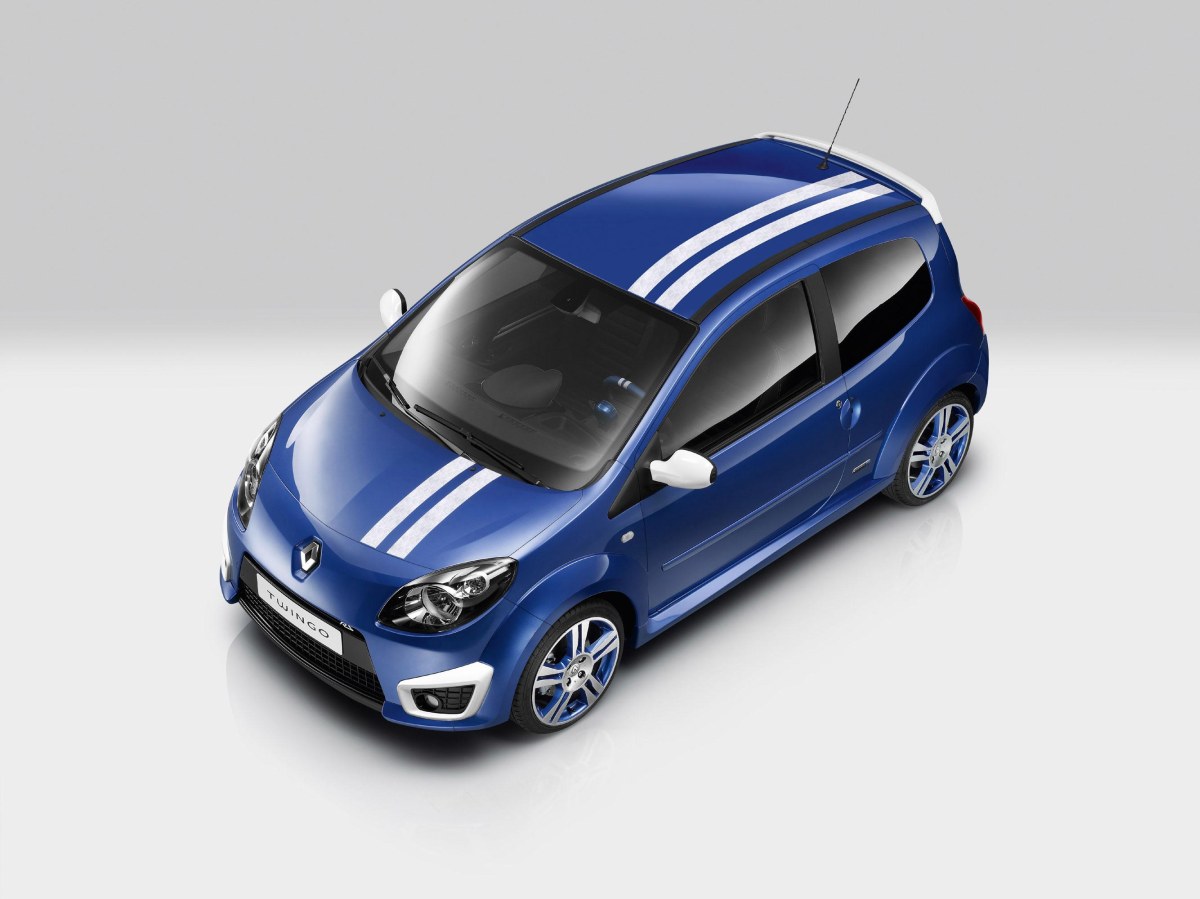 After just a few weeks ago announcing the return of the Gordini name, Renault is already able to present the first official photos of the Renault Twingo Gordini RS. The first model of the French producer who will take – again – once famous name, will make its official debut in "flesh" on January 10, 2010, at the Atelier Renault on the Champs-Elysees, Paris.
The Renault Twingo RS will be painted blue (Blue Malta) with two white stripes. Little sport car will sit on 17 inch alloy wheels with inserts of black and blue and is driven by aggregate aspirated 1.6-liter that produces 133 horsepower. Even if the engine power hasn't been increased, the exhaust system was changed and now you can hear a pleasant noise in moments when the accelerator pedal is pressed.

Potential customers may opt for a chassis with low ground clearance and tougher suspension, making the Renault Twingo Gordini RS into a real sport car.