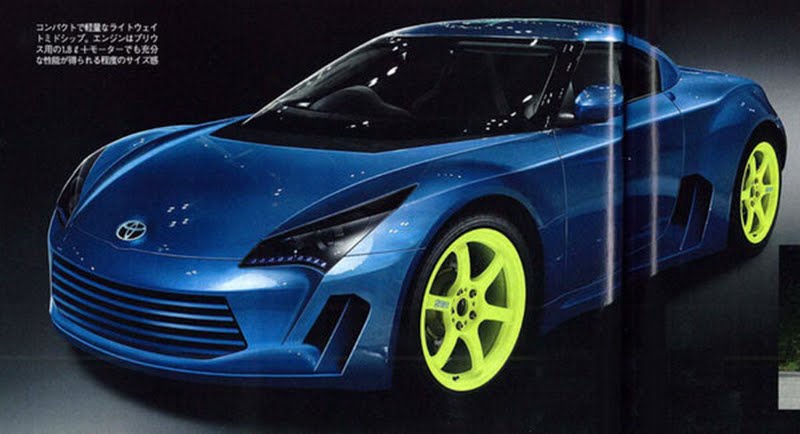 I'm very disappointed about the thing that few people talked about this new Toyota MR-2 Hybrid but this probably happened because this car was announced few time ago so I hope that in the future more people will promote this car so it will have more chances to become reality as we all want to happen.
Some people are thinking that this new Toyota MR-2 Hybrid will compete with Honda CR-Z because both of them are hybrids and these cars are also having chances to be launched on the international market, almost at the same time (2010 as the sources are saying) which thing is very good for us (customers).
Between these two cars I don't know what to choose but talking just about the design, well, maybe all of us agree with the thing that Honda CR-Z is much more high tech and also futuristic looking than this Toyota MR-2 Hybrid. This new hybrid from Toyota has the advantages of a light and electric car.