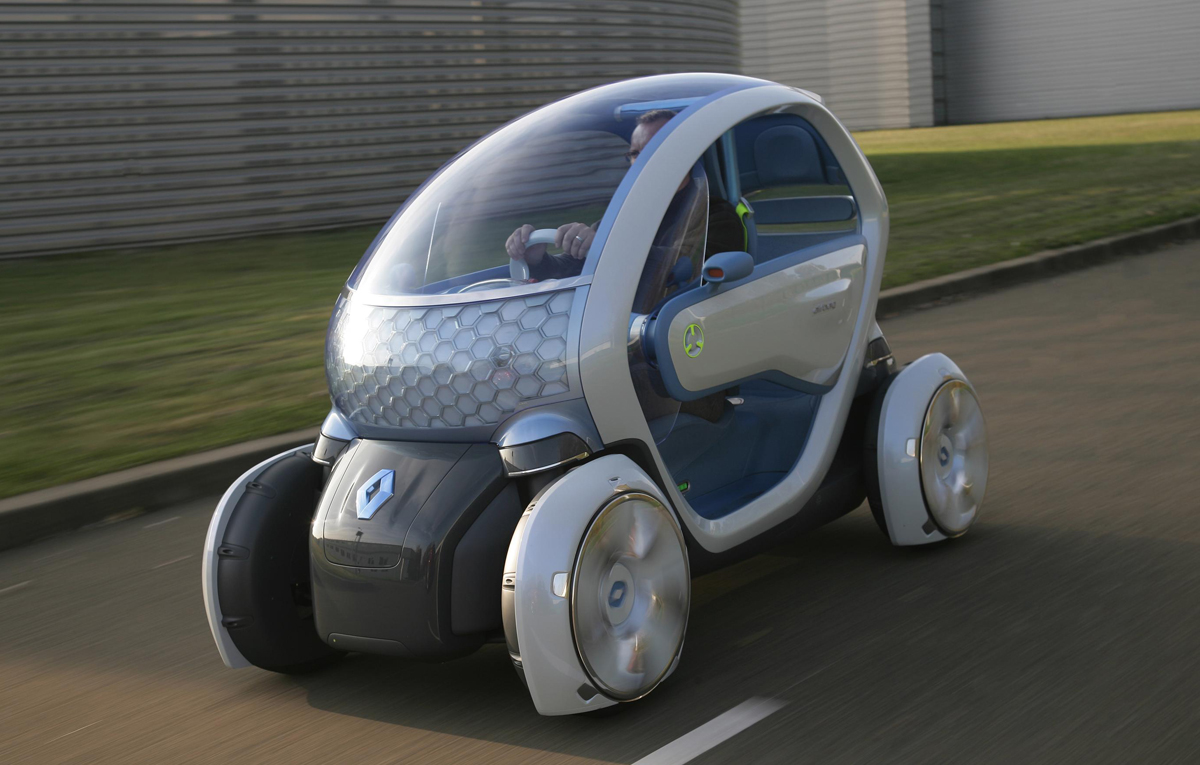 The electric concept will be produced in series by 2012. The model will be addressed for those who need a practical alternative in cities. Renault has confirmed that they will produce the electric Twizy ZE prototype in series , the model was presented world premiere at the Frankfurt Motor Show in September.
Twizy measures 2.3 meters and have four wheels, representing a more practical alternative to a scooter or a motorcycle classic. Renault will be the only manufacturer that will be guided to such a car, Peugeot (the concept BB1) and Lumineo (by model Smeral, which will enter production in a short time) are the virtual future competitors of the smallest city car class.

Early Twizy related information, says that it will have an autonomy of 100 km, following the engine to rise to 20 horsepower. The new Renault model will be available exclusively on electric version and will be produced at the Renault plant in Valladolid, Spain.