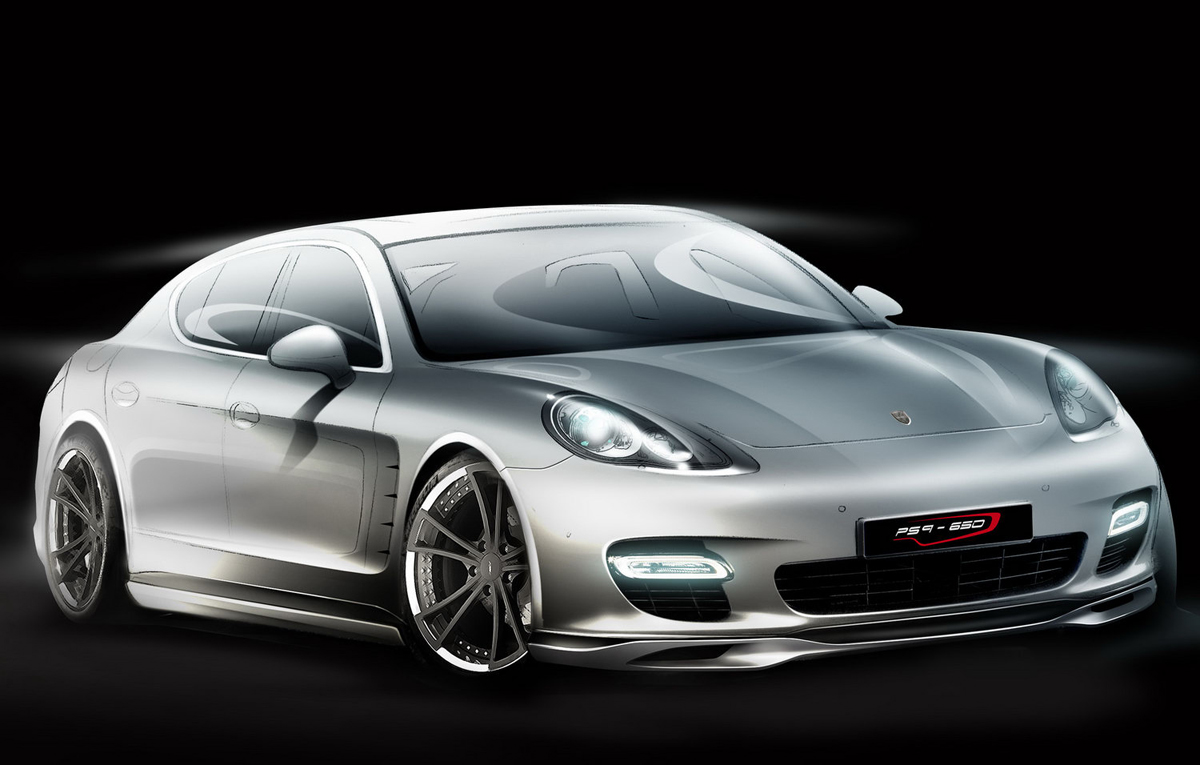 SpeedART created a tuning kit for Porsche Panamera. The model is available in several versions, Panamera is offered in versions that have 550, 600 and 650 hp. SpeedART specialized in tuning Porsche models, will present a tuning kit for the Panamera in the Tuning Salon at Essen.
The most powerful version of Porsche Panamera can accelerate from 0 to 100 km/h in 3.5 seconds and top speed of this model exceeds the value of 320 km/h. Also, the 650 hp version of this model is equipped with a more performant brake system, including calipers and larger discs. All versions of SpeedART's Panamera will receive a set of 22 inch alloy wheels, created especially for the four-door coupes from Porsche.

Kit body created by SpeedART for the Panamera includes a lower lip for front bumper, hood air slots, a new rear bumper with slots for air passage, an integrated air diffuser in the rear bumper, but also a set of thresholds side.