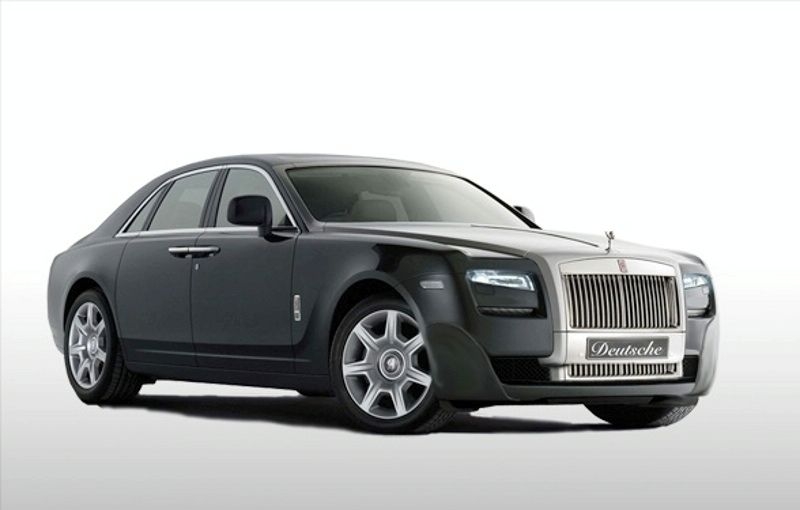 A german tuner has created an aesthetic package for Ghost Rolls-Royce EX200. The first copy created cost 450,000 euros and is for sale. Tuners from Deutsche Manufactur modified a Rolls-Royce Ghost, whom they called Numero Uno.
The model is for sale against payment of 450,000 euros on a portal for auctions. Those from Deutsche Manufacture were thinking to clients who want something even more exclusive than a "simple" Rolls-Royce, a car that exudes passion even when is stationary. Package Numero Uno is just a aesthetic kit for Rolls-Royce Ghost, German tuners leaving the engine without any changes except a sports final evacuation.

Numero Uno package from Deutsche Manufaktur comes with a spoiler for the front bumper, eyelids for headlights, spoiler on trunk lid and a larger front grille. Modifications applied to body are complemented by a set of alloy rims, made by forging and polis to a special luster. Front wheels have a width of 9 inches, while the ones on the rear deck has a width of 12 inches, and all four wheels have a diameter of 20 inches. German tuners give customers the opportunity to add on the wheels any name or logo that they want.