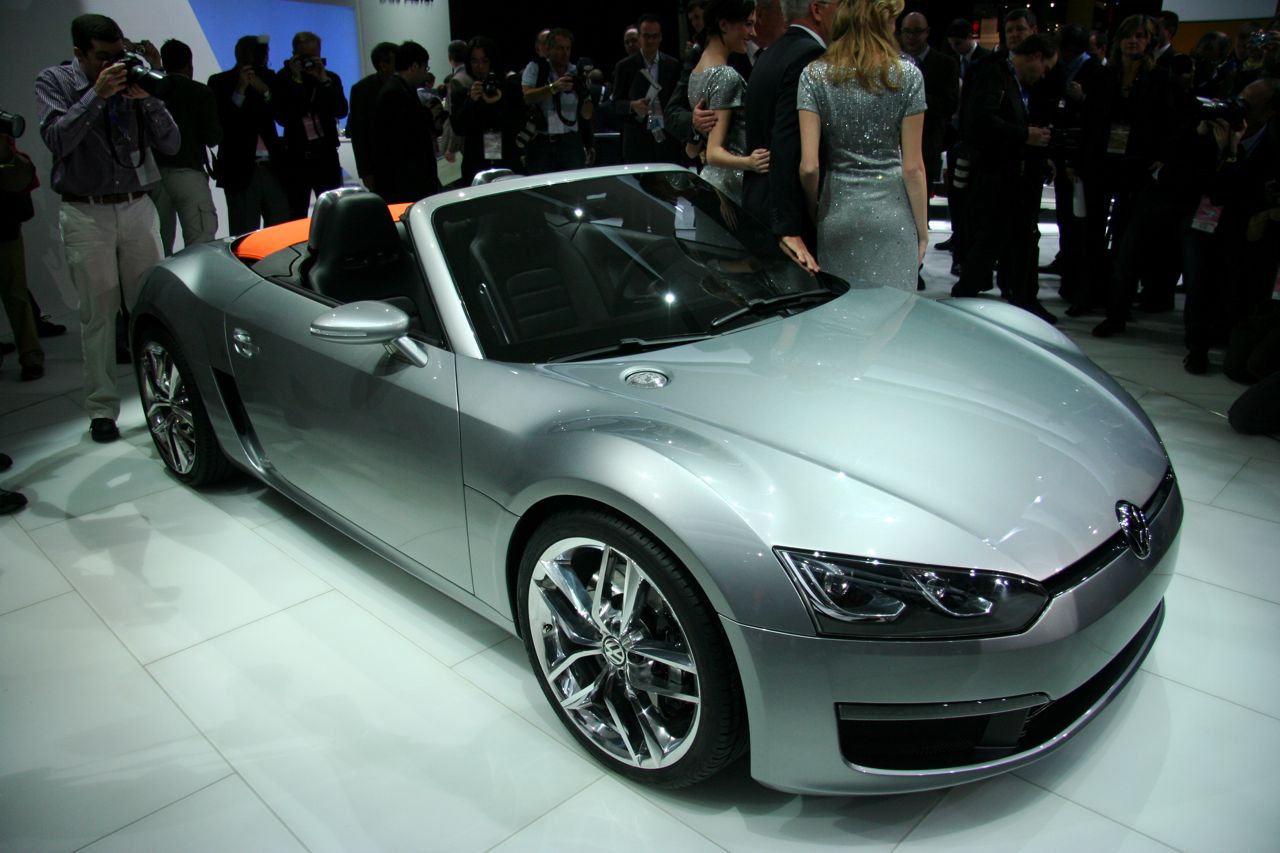 First I want to tell you that this is a very cool car but at the same time it remembers me of another car because of its similar aspect. Don't you think that Audi TT Convertible is way too similar to this Volkswagen BlueSport Roadster? Anyway, this is the single minus, in rest this car is awesome.
Anyway, the single information that we know about this Volkswagen BlueSport Roadster is that it has a sub 2,600 pounds mass, a brake energy regeneration and a 6 speed DSG transmission that should make this car to accelerate from 0 to 60 miles per hour in less than 6 seconds.
You should notice that if this car will be so light and at the same time it can develop high performances, it should be more than just a great looking car, it will also make you enjoy very much the time while you're driving such a car.