You may remember the reports of a possible buying of Italdesign Giugiaro by Volkswagen AG and I am pleased to see some confirmation on the situation as the German group announced the future purchase a controlling stake today.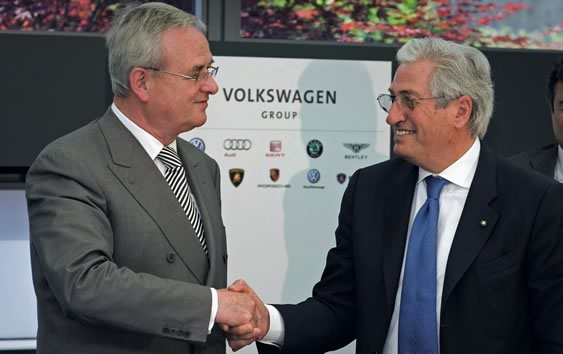 The official figure desired by VW is a whopping 90.1% of the Italian design and engineering company.

Volkswagen Group have will be leaving the 10% remainder of the shares to the Giugiaro family, this is important on a dual basis, not only is Giorgetto Giugiaro a bit of a godfather figure but there's a nearly forgotten tie between the German group and Italdesign Giugiaro SpA which involves the Group's Chairman Ferdinand Piech.
Piech spent a summer working at Italdesign Giugiaro almost 40 years ago and during the process he experienced first hand learned about design and engineering from Giorgetto Giugiaro.
Italdesign Giugiaro also has a bit of a history of working with the German "People's car" as they helped with concepts for important models including the first Volkswagen Passat, Scirocco and the Audi 80.
Volkswagen CEO Martin Winterkorn stated that Italdesign is the flagship for creative Italian automobile design and has been instrumental in shaping the face of the automobile industry worldwide and will also prove to be a valuable asset to the company's global growth strategy up to 2018.