The Subaru Impreza WRX STI has always been a darling of the tuning scene but this is different, this is in a different league all together.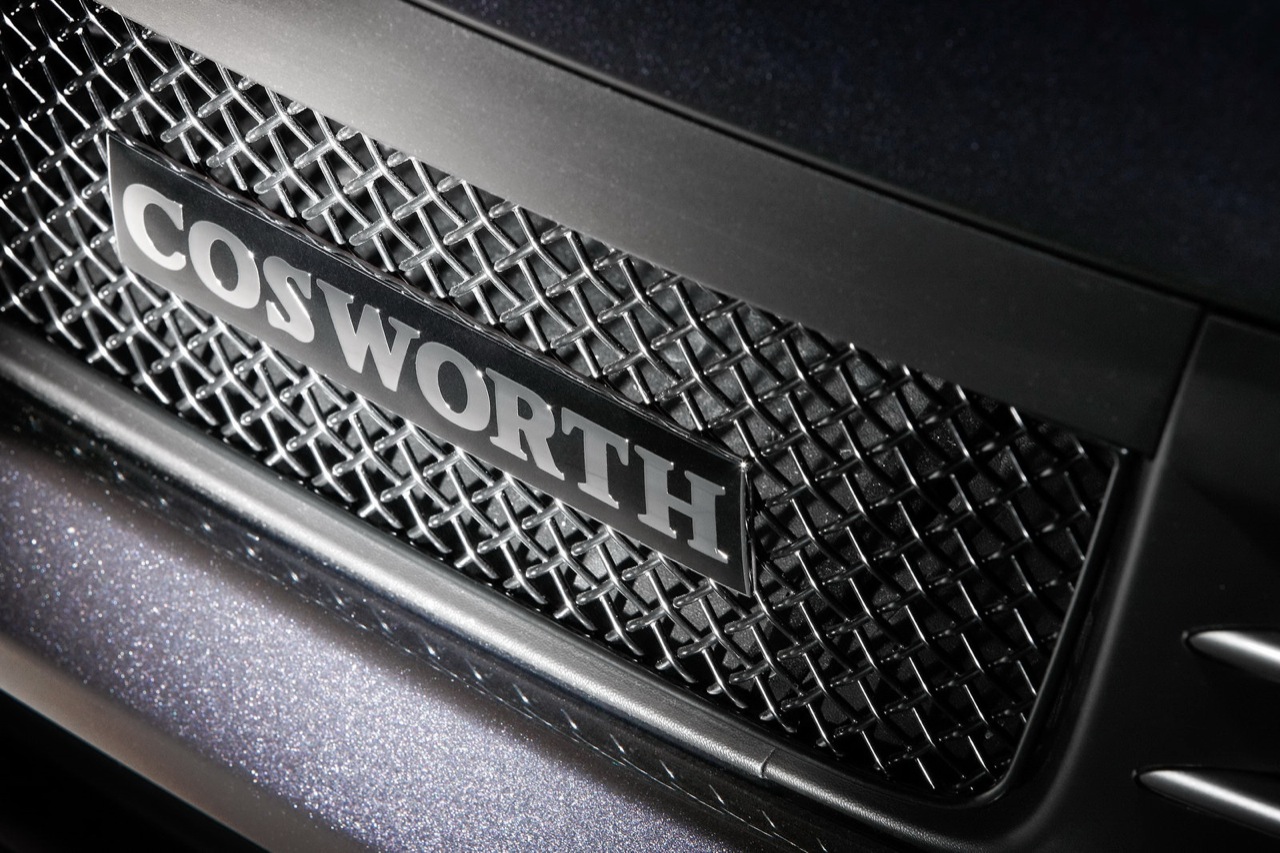 I'm making such a fuss because Cosworth isn't the sort of company that got famous by hitting the cover of some tuning magazine sold to teens a couple of times. Oh no, Cosworth is a company with racing heritage and tradition like very few others in the world.

To this end you can see the difference in the working style. The Subaru Impreza WRX STI Cosworth CS400 gets no shouty body kits, no exposed carbon fiber spoilers and pretty much no glitter. The WRX STI Cosse' comes in a simple dark black finish with some slightly restyled bumpers, a mesh grille and a discrete spoiler. No 55 inch wheels or options, just some nice, light, simple 18 inch alloy wheels. In black of course.
But enough about the blackness of it, let me give you some figures about the fieriness of the Subaru Impreza WRX STI Cosworth CS400, as while it features the same 2.5 liter boxer engine as a base, all that is connected to it is completely beefed up for serious performance. The new engine features high-performance pistons, connecting rods, head gasket and bearings, remapped the ECU, modified turbocharger and wastegate, all of these breath out through a custom exhaust system.
The end result is 395 horsepower with a maximum torque of 398 lb-ft which allow the Subaru Impreza WRX STI Cosworth CS400 to get from 0 to 60 in 3.7 seconds and on to a a top speed of… unfortunately 155 mph, damn these electronic buffers.
As befits a proper work job on a sports car there is a new suspension system and yet again, Cosworth don't disappoint as they have joined forces with Bilstein and Eibach in order to completely redo the underpinnings and to lower the car by 10 mm.
In case you really want this car you best hurry it is a limited edition to just 75.