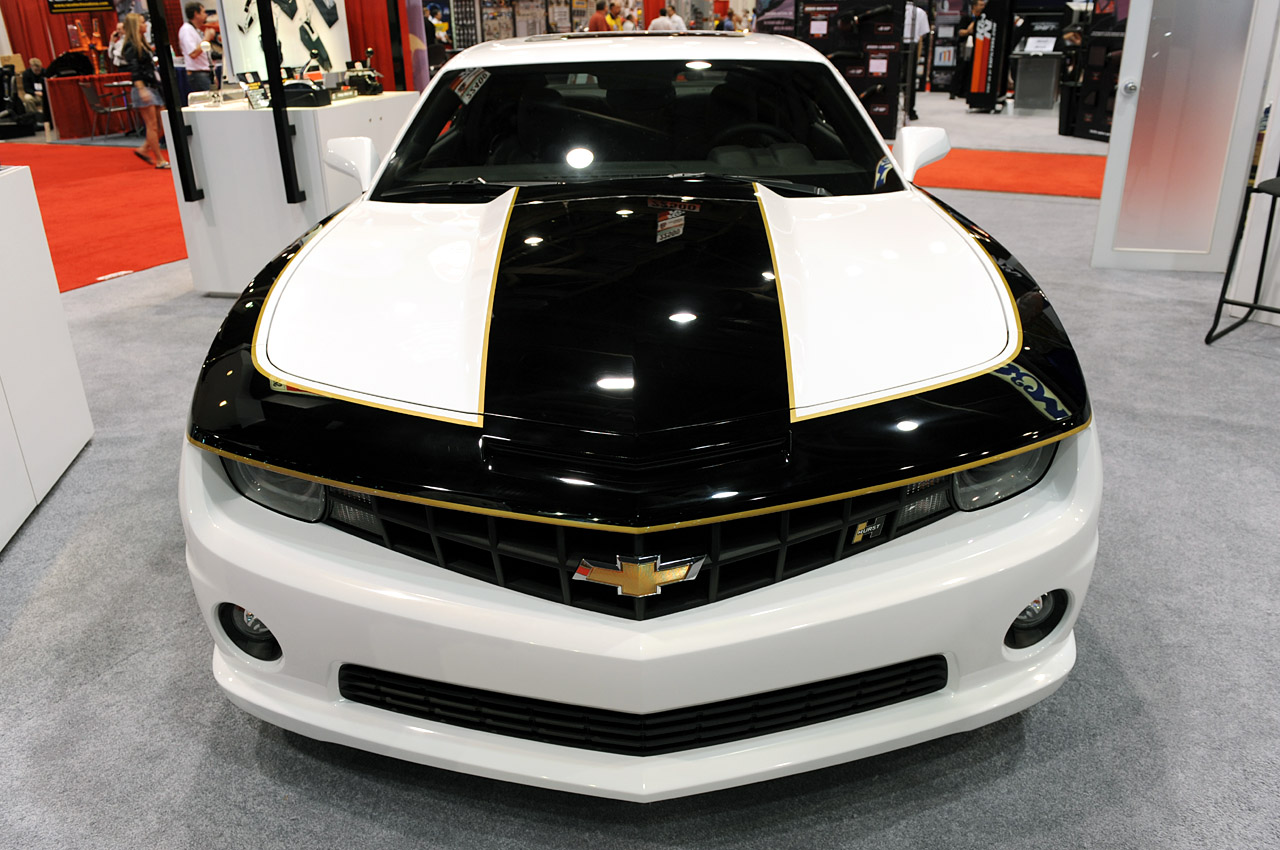 These are the most amazing tunings I ever seen. Anyway, the paint from each car has not the same model but if you inspect the lines closely, you will notice that they are made in the same way. Of course, as the title says, both cars were presented at the Sema Auto Show from this year.
I took only 2 photos with each car but on the internet you can find much more pictures with each car from Sema Auto Show 2009. If you read just the article, I have to tell you that these are the name of the cars that are shown in the photos: Chevrolet Camaro (the yellow car from the movies Transformers and Transformers 2) and Ford Mustang.
Hurst will build only 50 models of each car and if you really want to own and buy one of these cars, you have to hurry up because it is possible not to be able to get one even from now. Good luck!