This year's SEMA show is starting to show off its own big guns as infamous tuner Underground Racing unveils its 2012 Audi R8 GT.
This is a serious project we're talking about and it's almost as serious as the regular cars in the Audi lineup. No pointless styling cues are used here.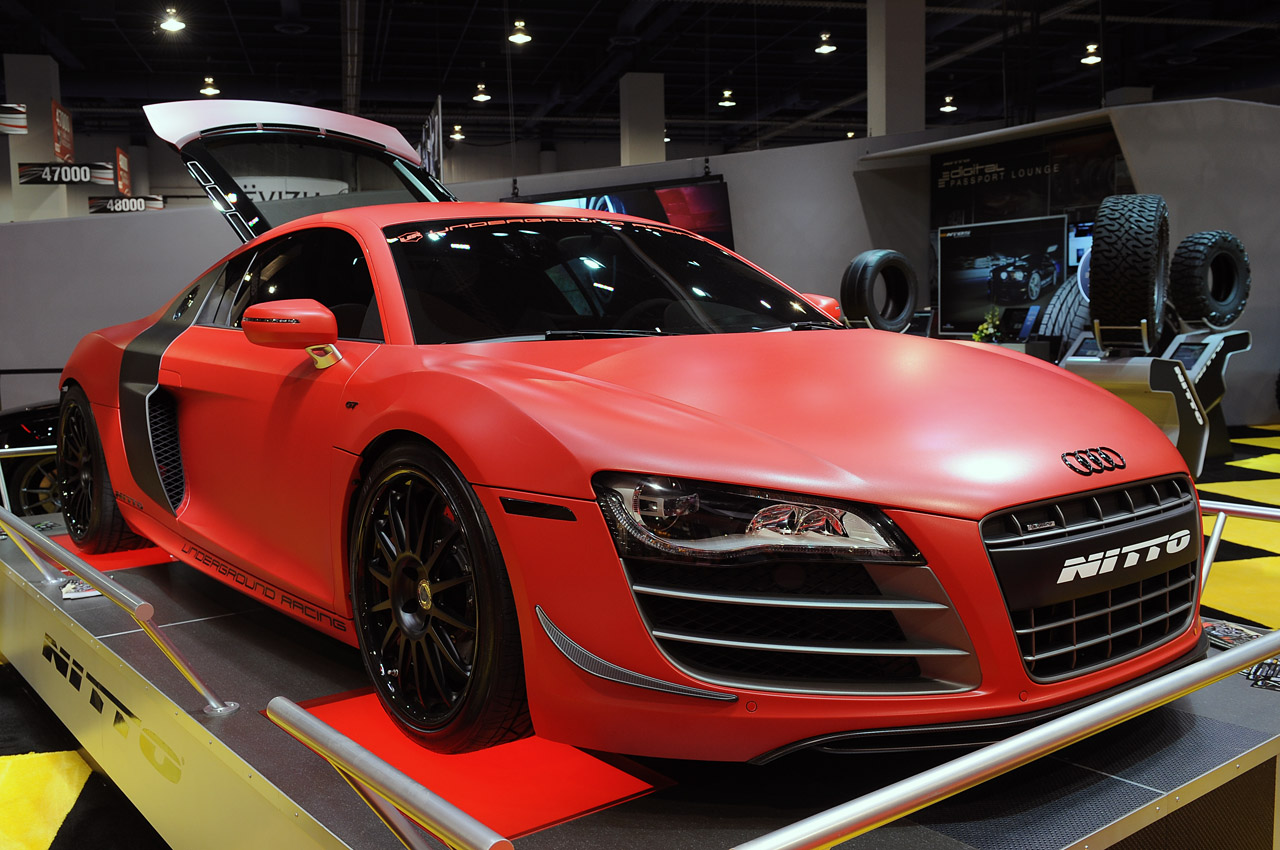 There's a few minor aerodynamic tweaks and from then on the attention turns to the engine bay. Out here, mods become considerably obvious.

You could notice the piping for the twin-turbo kit from miles away. Even if most of the top of the engine looks Audi, once you peep a little further back, things become obvious.
A twin-turbo kit, a ton of custom work, an ECU remap, some exquisitely fitted pod air filters and some internal work sees the engine capable of developing some serious power.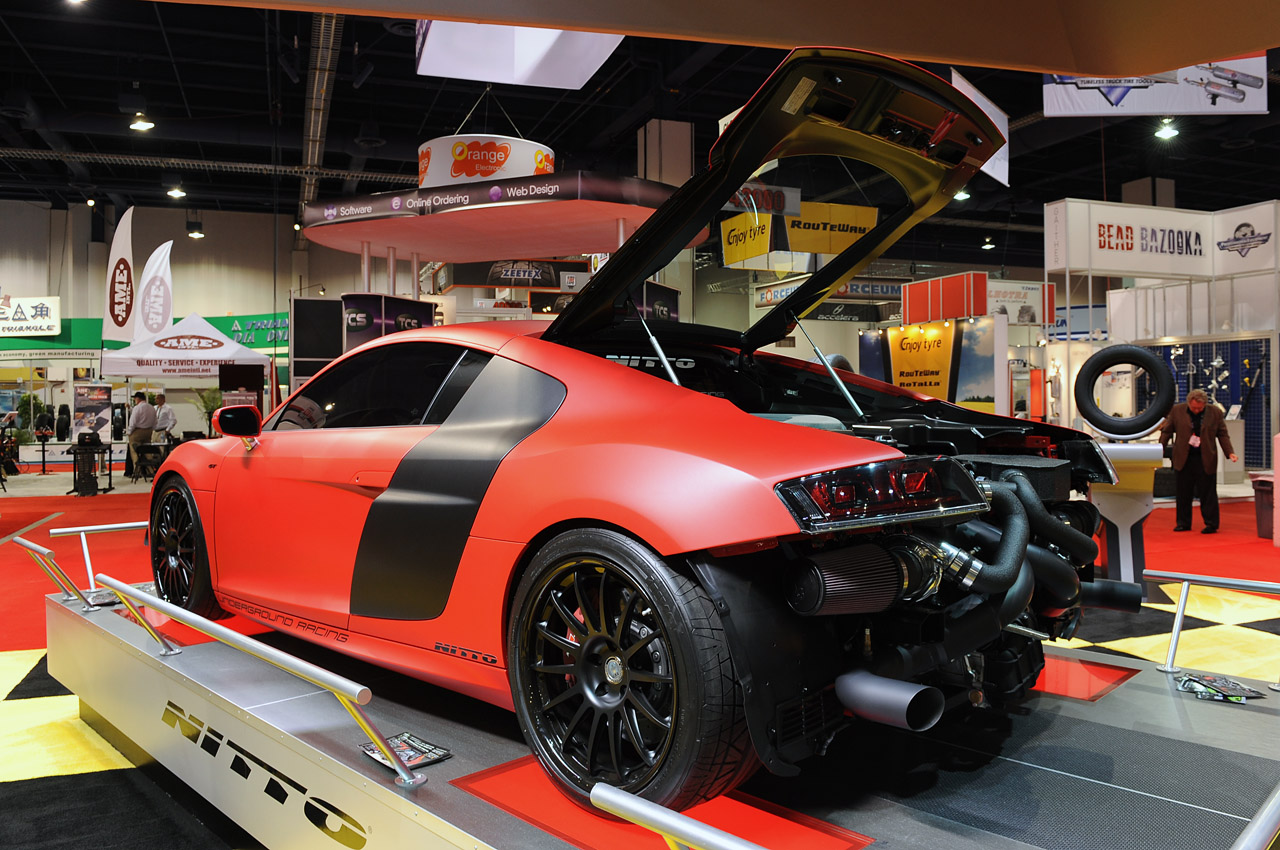 Depending on your demands and the type of fuel you'll use in this car, the Audi R8 GT can develop anywhere between 700 and 1500 horsepower.
If you're using pump gas, the limit stops at 1200 horsepower. If you do get to push the limits occasionally and access to race gas is not a problem, the weakest version of the R8 GT kit will develop 1000 hp.
This remarkable car was showcased as it would be ready to push all that grunt through 19 inch HRE Performance wheels and Nitto Invo tires via the infamous Quattro AWD system.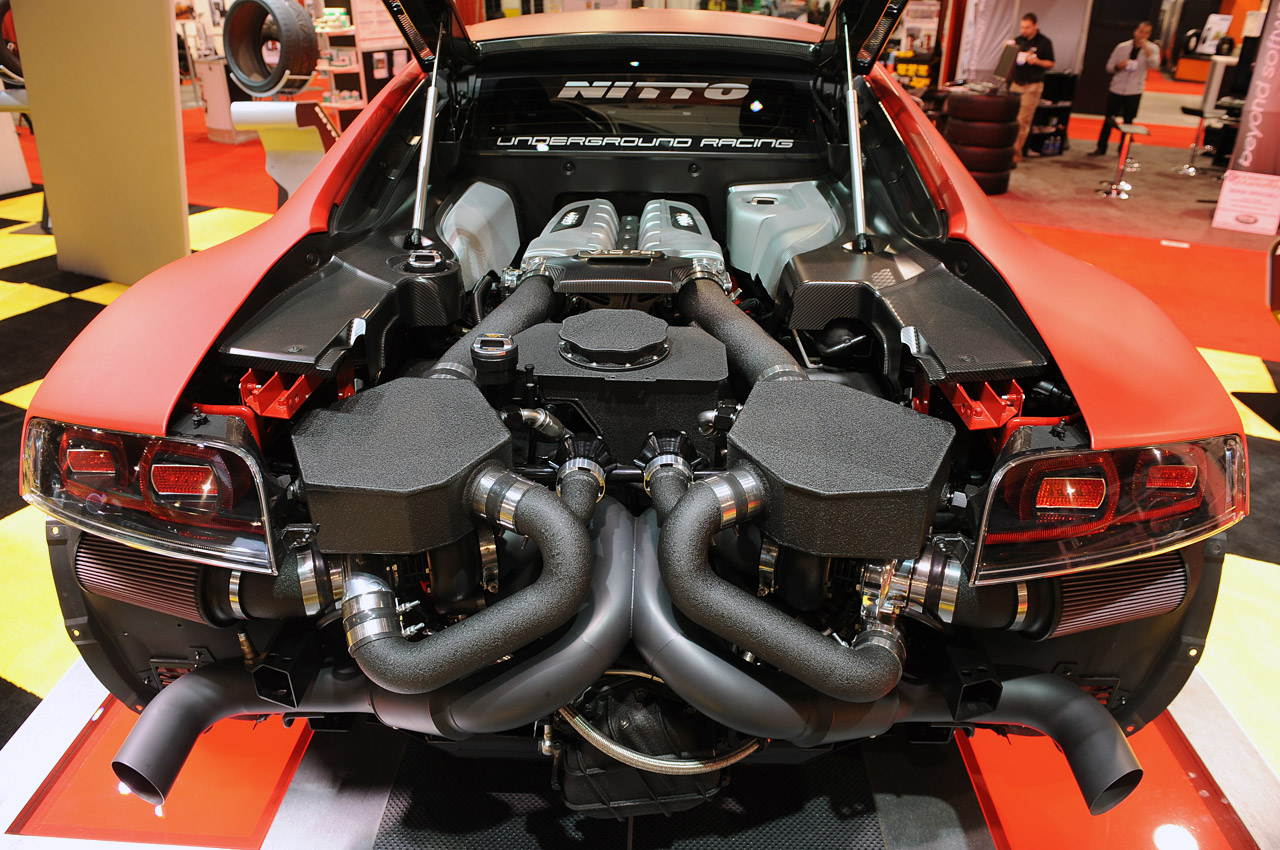 Only one thing is a little disappointing about this UR Audi R8 GT. The price wasn't announced, and we can all imagine what that means.
As seen on AB