Right now, the automotive industry has a lot to offer, with more than one vehicle to suit everybody's needs or desires.
Unfortunately, most people's desires far exceed their possibilities, and that is exactly why buying and selling replicas turned into a lucrative business.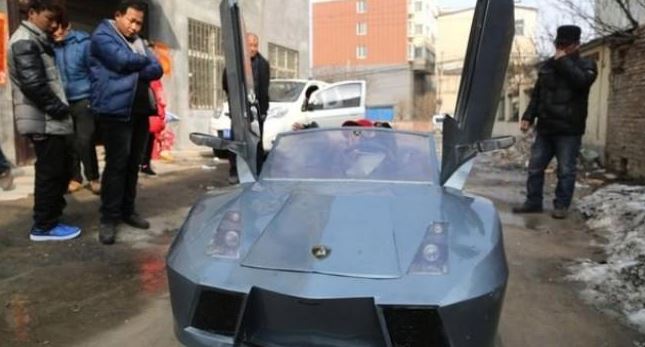 Still, unlike this particular home project, most replicas try to get as close to the original as possible. However, few are more worthy of attention than this small Lamborghini Aventador. Built by Guo, a 50 year old Chinese farmer, the miniature Aventador replica was born out of necessity.


Using scrap metal and bike parts, the farmer constructed the Lamborghini Aventador and powered it with an electric motor. On a full charge, the Aventador can go for about 60 km, which is plenty of range to get Guo's grandson to school and back. And if Guo feel ambitious, this little contraption can go up to 96 km/h, not that it would be recommended.