Smart are a car manufacturer owned under the Mercedes Benz umbrella. Here is a breakdown of their models so we can decide whether they were a passing craze or something that's here to stay. They've been around 10 years + now, so are they standing the test of time?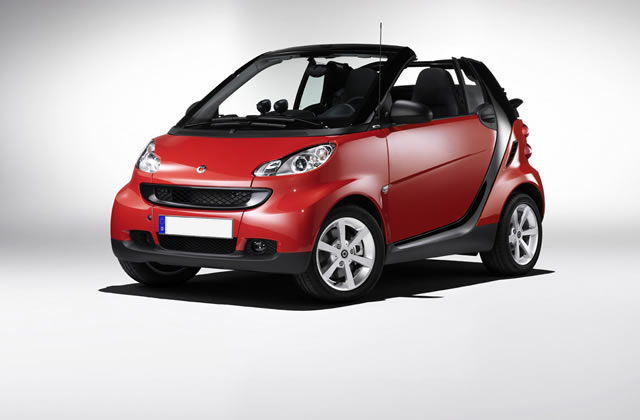 Smart for Two – This is the classic small car that we've all got used to seeing whizz around our roads over the last 10 years. It was released to mixed reviews, and many critics called it a craze and a fad that would eventually die down. This obviously was not the case as Smart for twos are more common on the UK roads that ever. The appeal is for a number of reasons including cheap running costs, easy parking and easily interchangeable panels if you damage something or fancy a colour swap.

When originally released into the UK market, they were only available in left hand drive, but as the demand increased, so did the number of options that were available. Since the car is so light, it's always used the same small and frugal 3 cylinder engine to get it around, which is just perfect for nipping around the city. Drivers also display car accessories around the interior to make their car stand out from the crowd. Nationwide Vehicle Contracts have a great selection of these.
Smart for Four – This was the follow up model to the 'for Two' and entered a much more competitive market. The car struggled here because it was against the big brands such as Vauxhall, Renault and Ford who all made cars in this market. The Smart was always a bit more expensive too, meaning its appeal was limited to a premium market, and it ended up competing with cars such as the successful new shaped Mini. The ethos was the same though, a fun and quirky appearance with a customisable body and funky colour panels all available on request.
Smart Roadster – From here they wanted to enter a new market. Smart came up with a small roadster that sat 2 people and above everything else was fun to drive. It didn't come with a particularly sporty engine, or any claim to be a sports car, but it was what it was. Small, low and fairly cheap for a toy, or expensive depending on how you look at it! There was soon a Brabus tune up model that offered increased power and styling on the platform to increase its reach to those looking for something a bit edgier.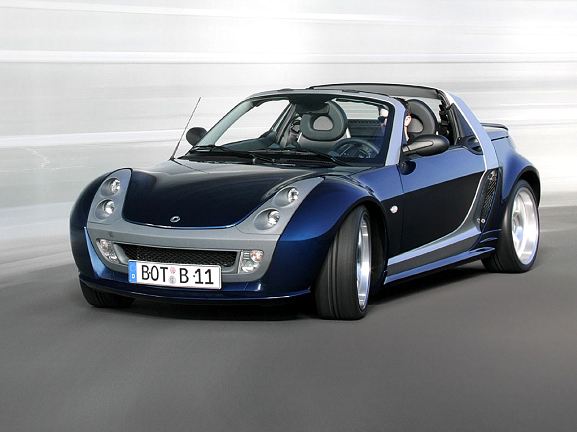 Smart for Us – This is the newest concept car from the brand and it was unveiled to us at the Detroit Motor Show this year. The interesting design blends the lines between where a 2 seater roadster stops and a pick-up truck begins. The name 'for Us' is a play on the idea this was intended from the American market as the majority of pick-up trucks are sold here. The contemporary design won't even reach production in its current state, but we could expect to see something similar in the not too distant future. The plans are also to have this car on a zero emissions basis, so it could be a way off yet. We'll catch a glimpse of the new chassis for this model featured on the 2014 Renault Twingo.