I imagine Jeremy Clarkson's email inbox blew up today since a new car is about to be introduced that is called the Smart ForJeremy.
The British car reviewer will have to constantly reply to the idea saying he's got nothing to do with it. Further more, he probably really hates this.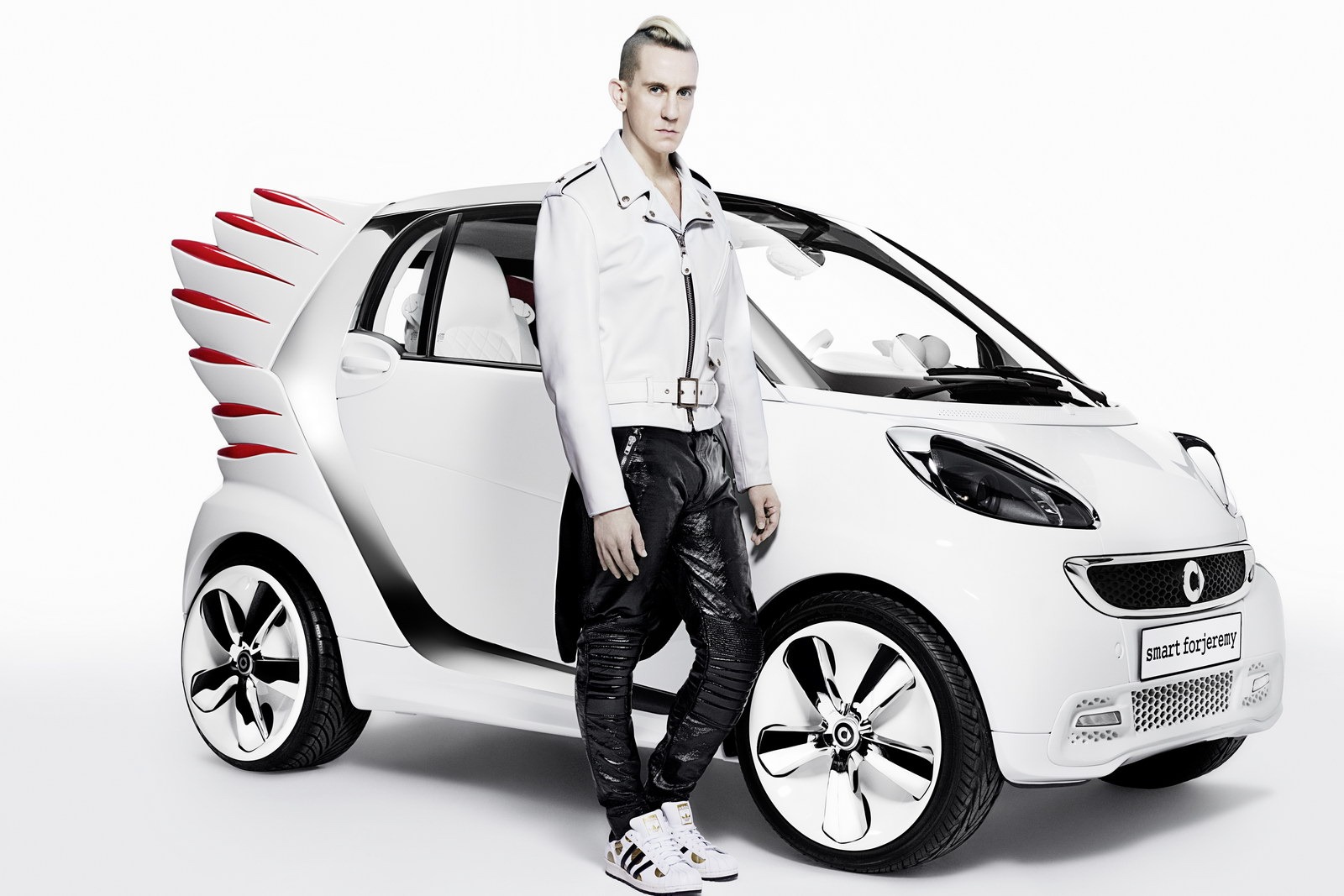 Not only is the asking annoying, the car itself is quite the annoying fashion accessory which will likely be accepted by few fans of the automotive community.

Smart's (or rather Mercedes') Advanced Design Studio in California is responsible for this unusual creation, alongside fashion designer Jeremy Scott.
Before we get to the design, let's talk about the serious stuff. Since the LA Show is where it's unveiled, the eco-trend had to be discussed.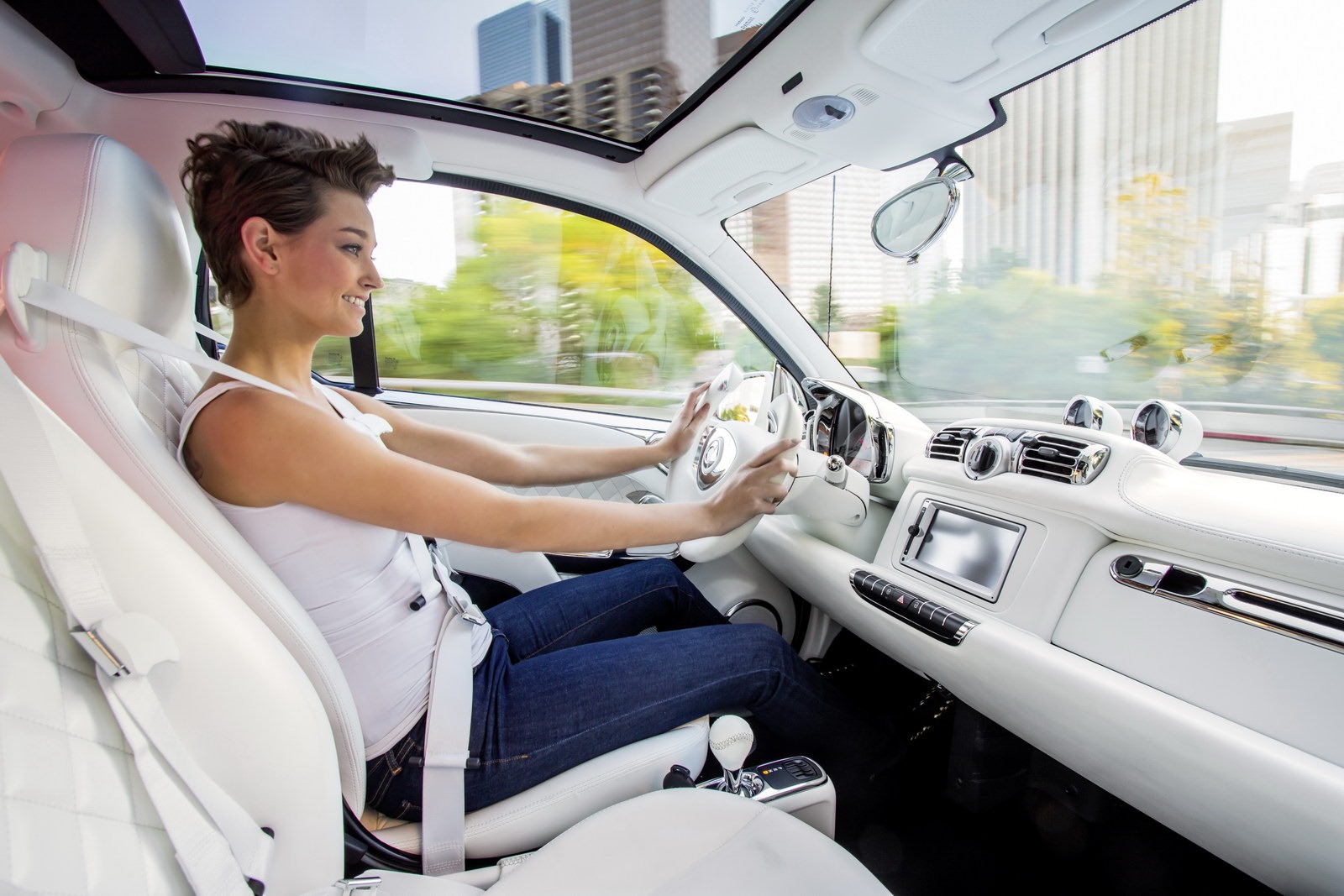 Therefore, the underpinnings used here are those coming from the 2012 Smart ForTwo EV.
It only has 74 horsepower and its 17.6 kWh battery can only make the small car travel for 90 miles before needing a new charge.
Performance is not that great either but really, how concerned can you be about the automotive side when you'd be caught posing next to or in such a car?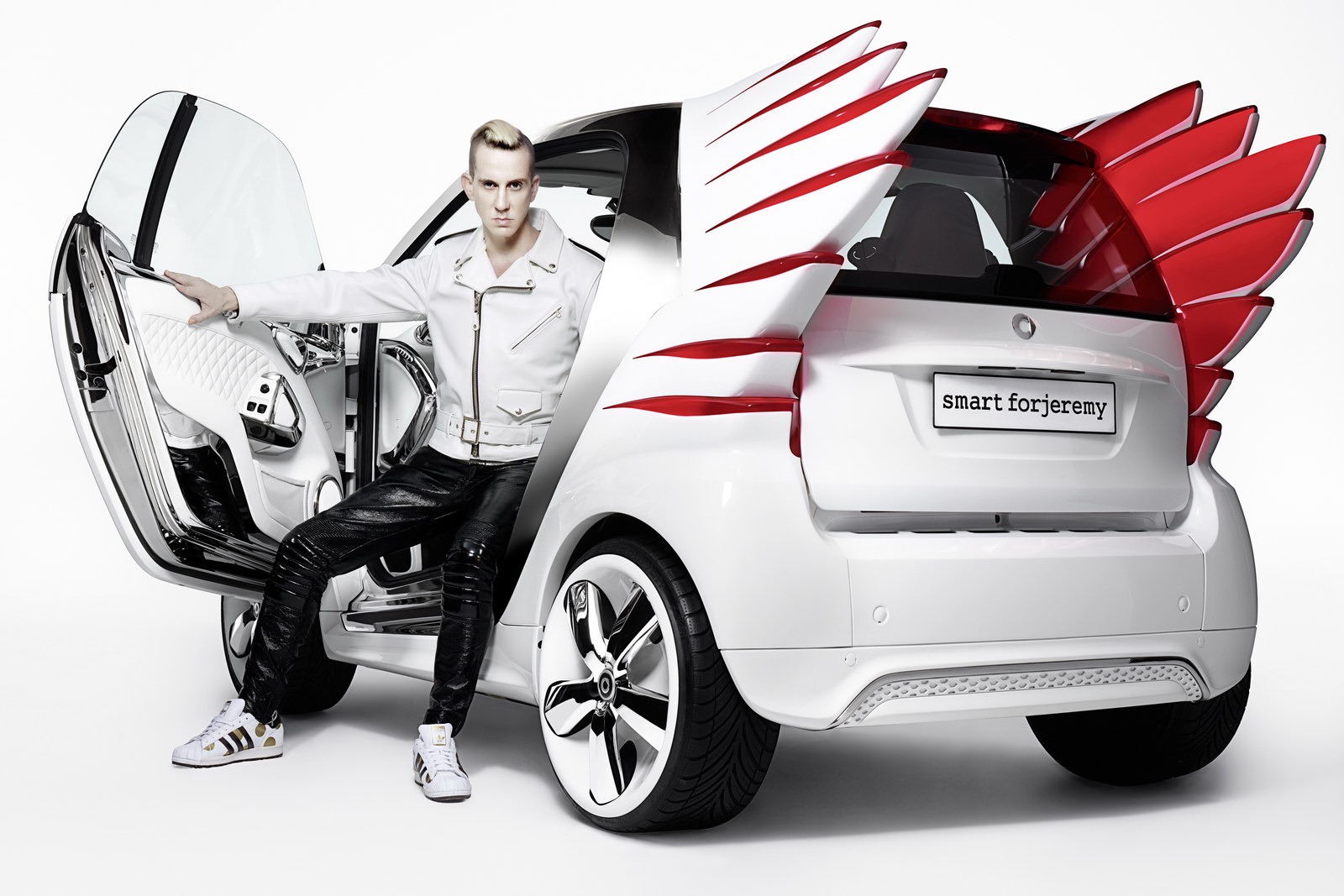 The exterior seems vaguely familiar except it seems to have been turned into a Russian bridal dress. The interior on the other hand is actually quite impressive.
One could say it's like what's hiding underneath the dress of any bride to ever marry an opulent Russian fellow. They tend to marry the hot and well… proportioned young ladies.
This unusually fashionable car will, remarkably, go into production for a limited run next year.