The Audi R8 Spyder received premium treatment from the German tuning company Sport-Wheels of which is Cristoph Poensgen currently in charge. According to him, the R8 Spyder has had some interesting and powerful fixes, of which you will find out bellow.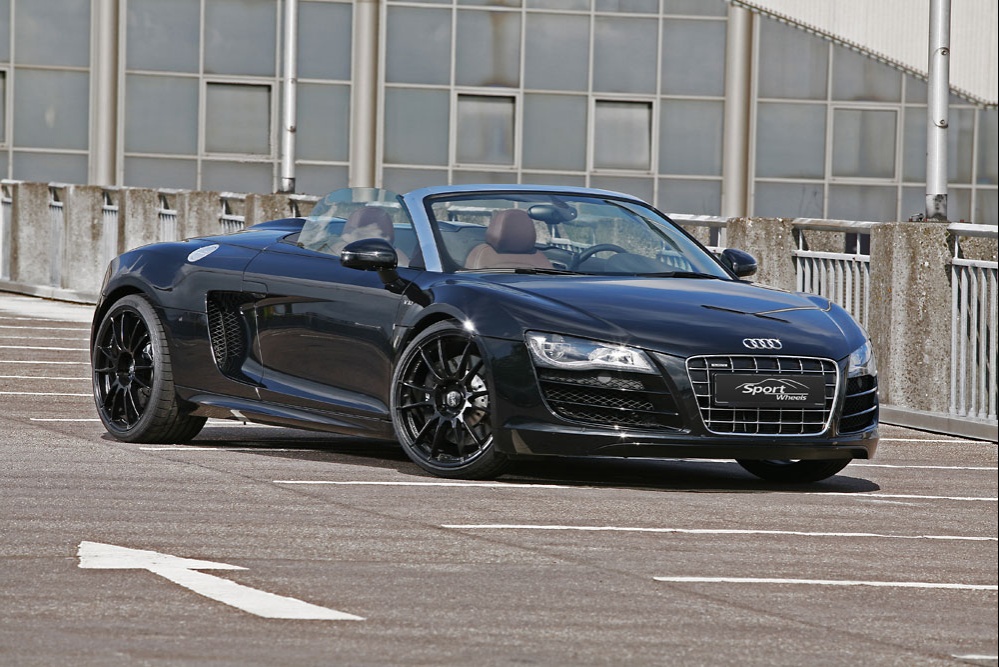 In terms of engine power, two levels have been designed by Sport-Wheels. Level 1 consists of a software upgrade, making the Audi R8 Spyder achieve a 40 hp boost, stopping at 565 hp and it also got a 30 Nm bonus, now reaching 560 Nm. This upgrade has a price tag of 1,499 euros. The Level 2 upgrade further enhances the car, reaching 600 hp and 580 Nm of torque, thanks to the software and a new muffler. This upgrade will set you back 5,869 euros.
Of course, all that power will also need something special to run on, so Sport-Wheels changed the R8 Spyder's wheels, installing 20-inch ones. This operation will be costing 4,400 euros. They can even add a crank angle screw thread for 7,349 euros.
Once you get acquainted with the Sport-Wheels Audi R8 Spyder you will surely have a long lasting relatioship.