Volkswagen Golf R received a special treatment consisting in a tuning kit. The model clearly received some aesthethic improvements, but also the tuners modified a part that is very important for a part of the fans, the engine. The 2.0 TFSI engine can now develop 330 horsepower and 450 Nm thanks to a recalibrated ECU unit. Compared to the standard version, the VW Golf R by Sport-Wheels can develop 60 more horsepower and 100 more Nm.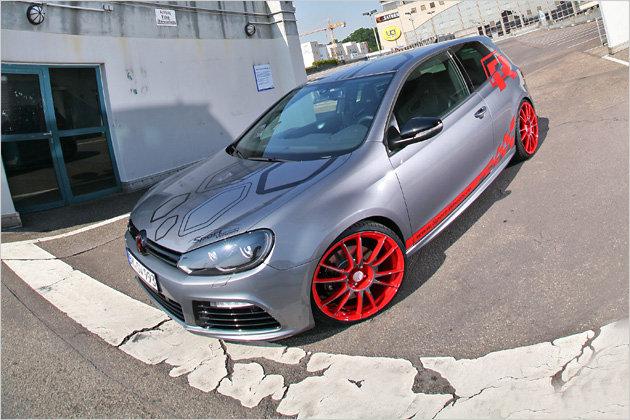 Talking about the aesthetic part of the car, the ride is improved thanks to a new improved suspension, some stickers created especially for improving the look and some red OZ 20-inch rims. The tuning kit created by Sport-Wheels is called "The Bull" and its main purpose is to increase the power level of the German model.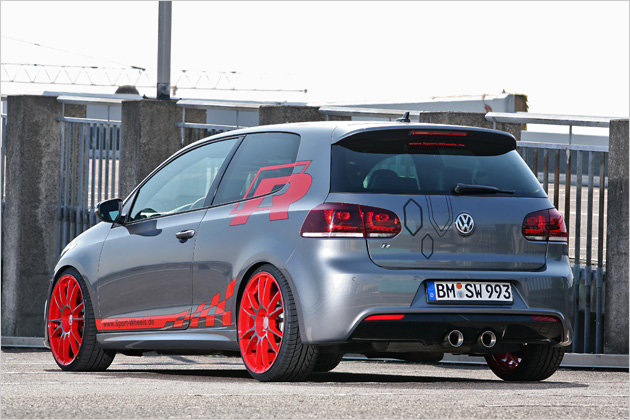 The model wants to be a good rival for the Ford Focus RS, and with the horsepower boost from the tuners at Sport-Wheels this purpose is more achievable by the German hatchback.