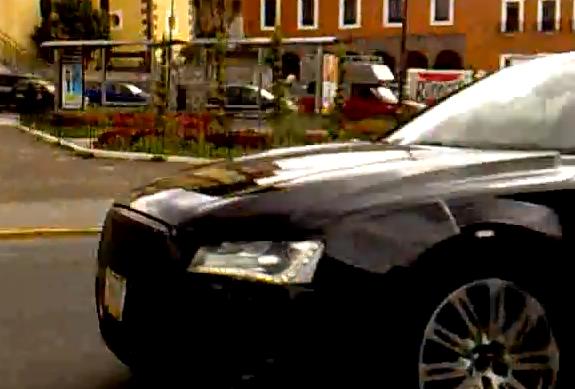 First, I'm sorry about the quality of the photos, probably this was not a professional spy photographer and he recorded with something like a phone or anything with a low resolution. Anyway, we can still see the shape of it and I have to tell you that is very cool.
I forgot to tell you but this is not so important: the pictures were taken in Mexico if you didn't realize this from the background houses. Some people are thinking that this prototype is the new Audi A8 and me, personally, I don't know what to think, everyone judge for himself.
It also looks to be very luxury so it's a limousine and from what I learned from all Audi cars, they are much more luxury at the interior than at the exterior but of course that this is depends on what choices you make when you buy such a car.