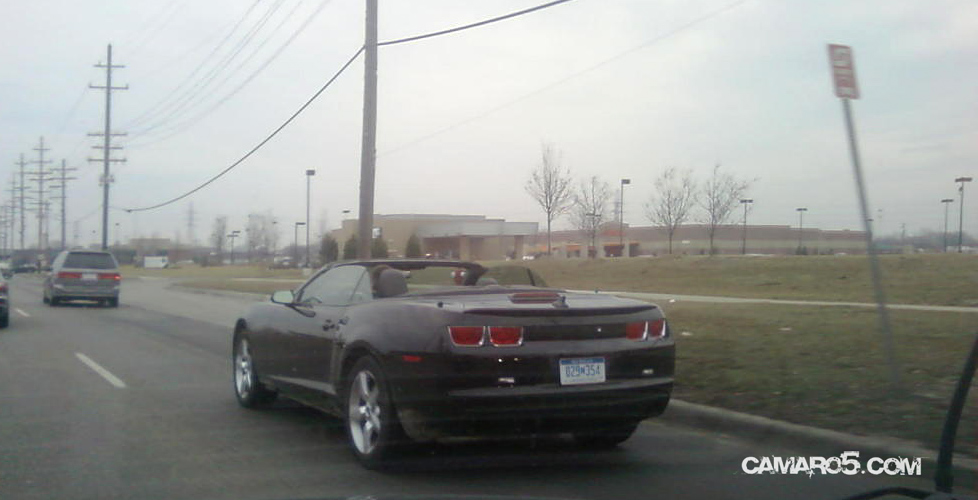 Here are some really cool spy photos made just by a fan of this amazing car. The spy photos were taken by an amateur with a phone but they are still a very good catch. Also, the driver of that prototype talked to the man who made these spy photos and told him that this is going to be available at the dealers in April so you don't have to wait for it more than a month.
I think this is the last sign that we will see from this Chevrolet Camaro Convertible until it is going to be available at the dealers.
I have to say that this Chevrolet Camaro Convertible is the dream car of any man or better of any kid or at last, if you ask me I am dreaming to have such a car when I will grow up so I'm quite a big fan of the design of this car.