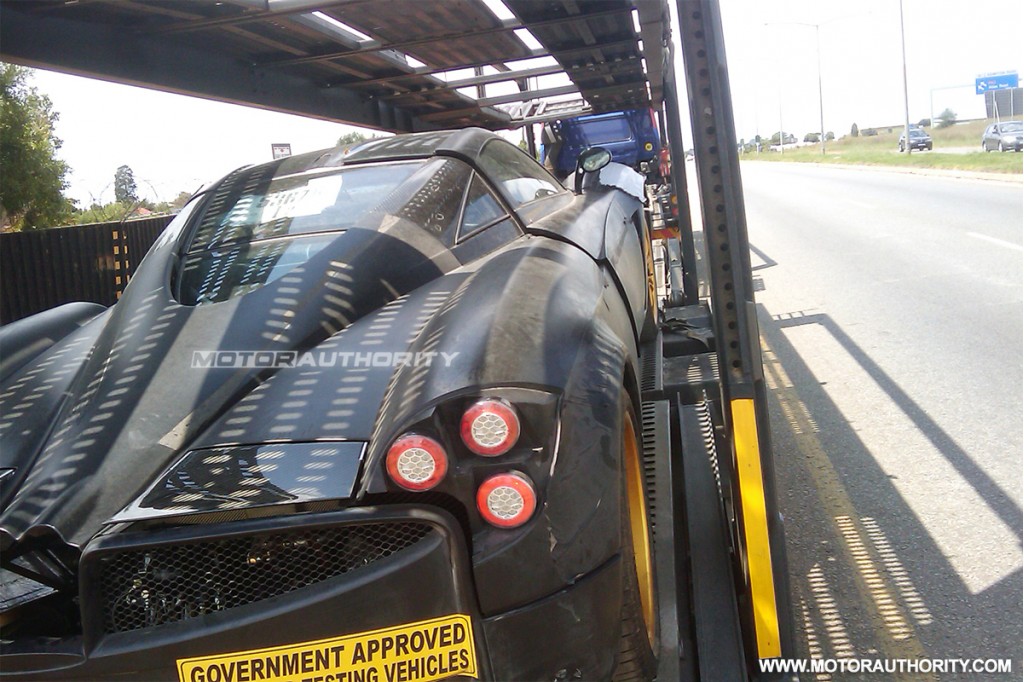 Here we have the best spy shots in the past time that we've seen and I bet that you will appreciate them very much because of the details that they are revealing caused by the distance that the photos were taken and also because it was not on the road and it is not camouflaged.
This 2011 Pagani C9 will come with a 6.0 liter V12 engine which is able to develop up to 700 horsepower and also a maximum torque of 737 pd-ft. I may say that this is pretty amazing but taking a look at the shapes of this car, it is pretty understandable the power that it comes with.
These 2011 Pagani C9 cars will be built just in 60 units per year and you may consider this way too few but I tell you that's enough because I don't think that there will be a lot of people buying such a car.