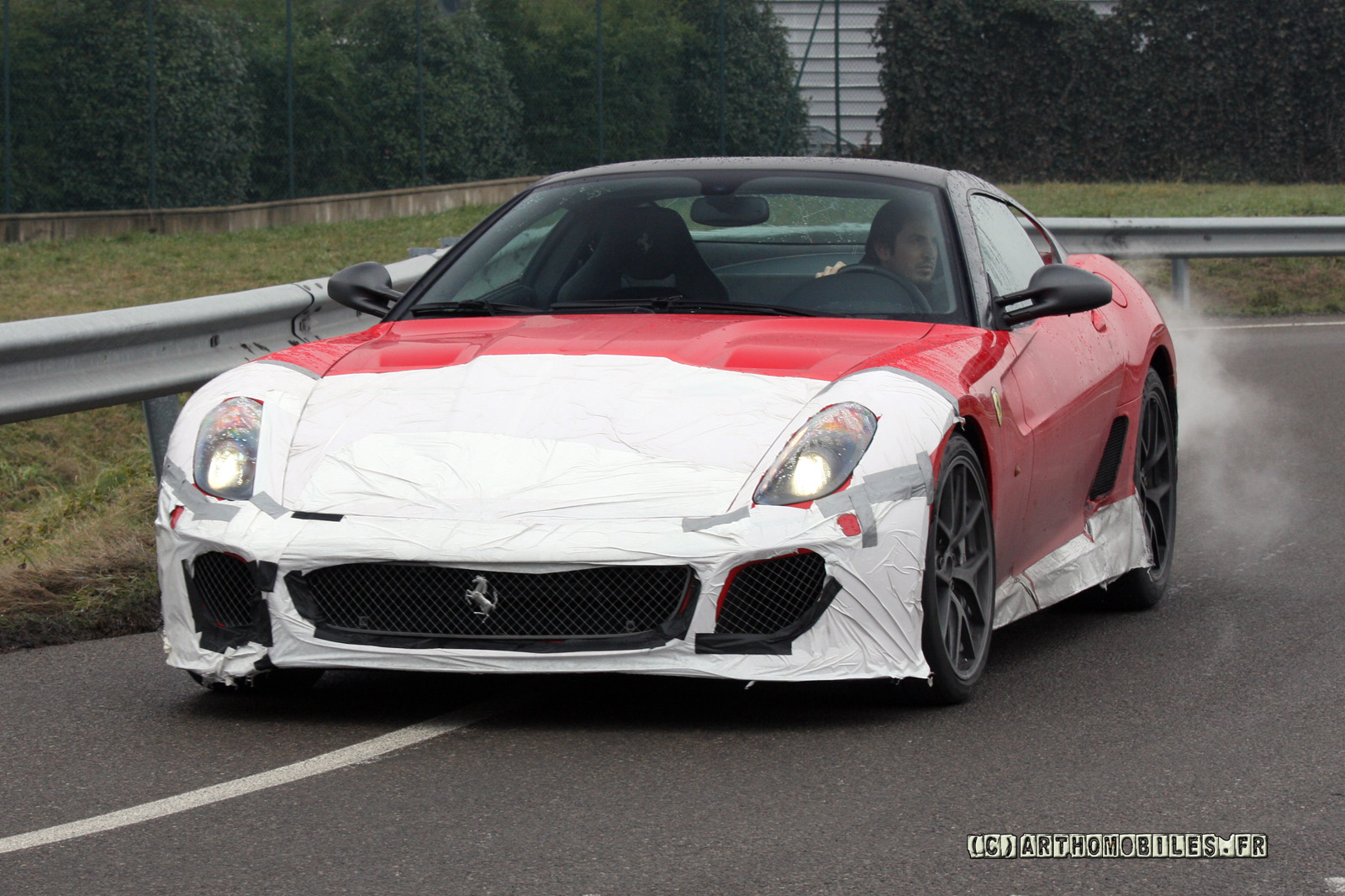 I think that at this moment, all auto makers are like the girls before a party; there is a moment when all the girls are in front of a mirror making up and so are the auto makers, before the party (the 2010 Geneva Auto Show) they are making some few tests to fix the last problems.
I noticed this because this is the third time when we talk about some spy photos in a very short time and all before the launch from the 2010 Geneva Auto Show because all of these cars are going to be released there.
On the internet, people are saying that this Ferrari 599 GTO will come with a 6.0 liter V12 engine which is able to develop up to 700 horsepower, to accelerate from 0 to 60 mph in 3.2 seconds, and to have a maximum top speed of 220 miles per hour.