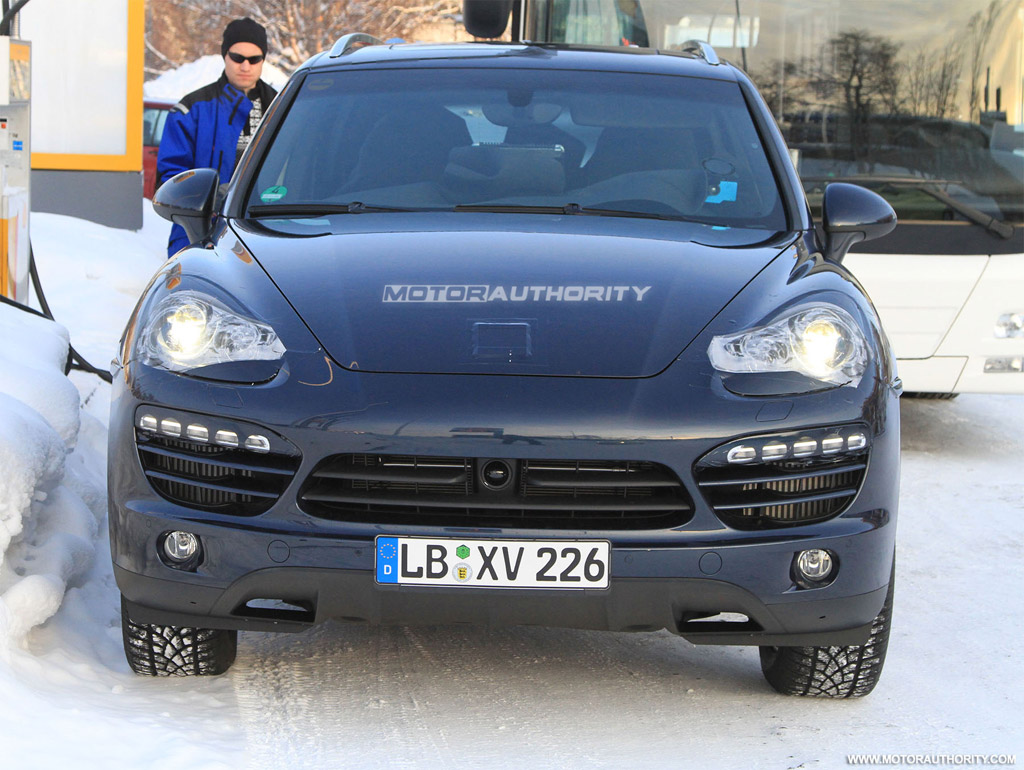 I know that most people were expecting to hear again about the 2011 Porsche Cayenne Diesel after two weeks from the original release at the Geneva Auto Show but here we have a "surprise" for you. Yes, we got some spy photos with the 2011 Porsche Cayenne Diesel, probably they wanted to fix all the problems that may have this 2011 Porsche Cayenne Diesel for the Geneva Auto Show.
This 2011 Porsche Cayenne Diesel will come with a 3.0 liter V6 turbodiesel engine which is able to develop up to 240 horsepower which is more than enough for a diesel engine.
Anyway, I must say that I have a very bad opinion about diesel SUVs and even for the small diesel cars but the SUVs are even annoying to me. If you have money for such a car, you don't have to buy a diesel, better get a gasoline much more powerful car.