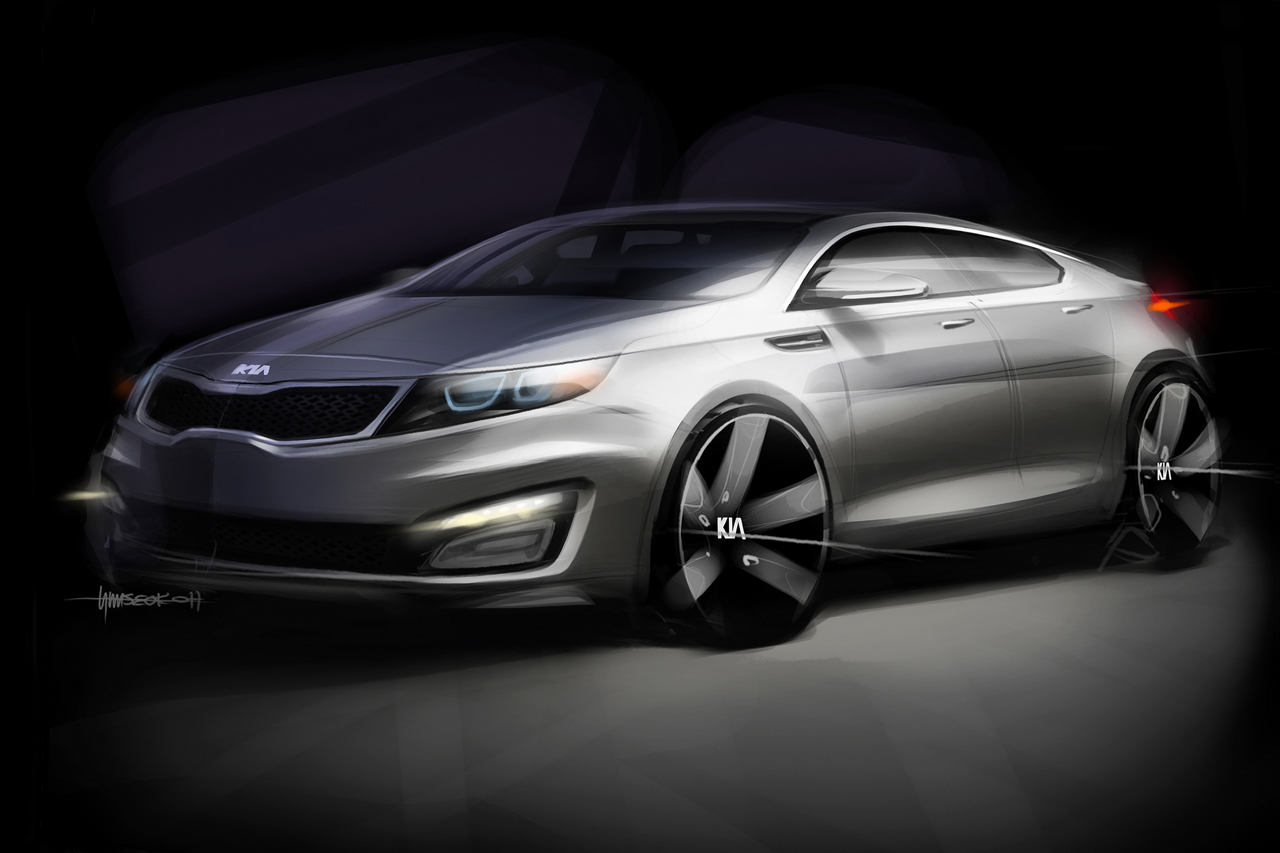 At last I talk no more about spy photos, now we talk about some sketches or also named teaser photos which shows us what we are going to see at the New York Auto Show from April. If you are a Kia fan but you still don't recognize this car, keep reading this post and you will know why.
So, if the name of 2011 Kia Magentis tells you nothing, probably the 2011 Kia Optima may tell you something if you are an US citizen and also a fan of this auto maker as I said. Yes, these two cars, or better said these two names are the same thing.
I must mention that the designer of the 2011 Kia Magentis or better said, the designer of these sketches is Peter Schreyer. I guess we will see some spy photos until this 2011 Kia Magentis will be released at the NY Auto Show so all you have to do is to read this blog and maximum two months.