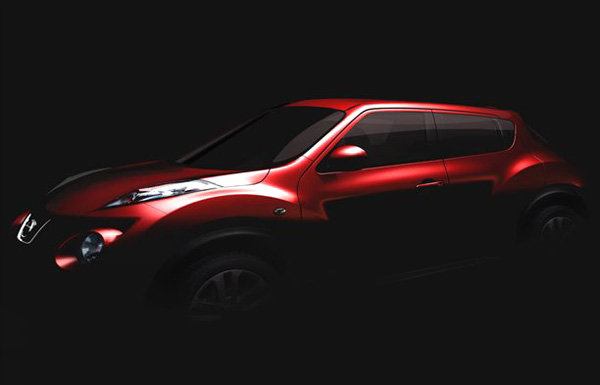 Nissan has released today the first image teaser of Juke model, a compact crossover, derived from the Juke concept, which will officially debut at the Geneva Motor Show. Nissan has revealed today the first picture of the crossover concept derived from the controversial Qazana. To the surprise of many, the name of the concept was abandoned, the Japaneses now opting for a new title: Juke.
Nissan's fans will have to wait until February 10 in order to get acquainted with the new model, the teaser published today still keeping a dose of mystery about the general lines of the design. The first public appearance will take place in Geneva but, in March.

The compact crossover will not impress by its size, its target audience is composed of Europeans who want a small car, which inspire and keep a dose of originality.
New Nissan Juke will be officially launched on the European market in October, this year, and the production should be ensured by the British factory from Sunderland, where are born the Qashqai, Note and Qashqai+2 models.