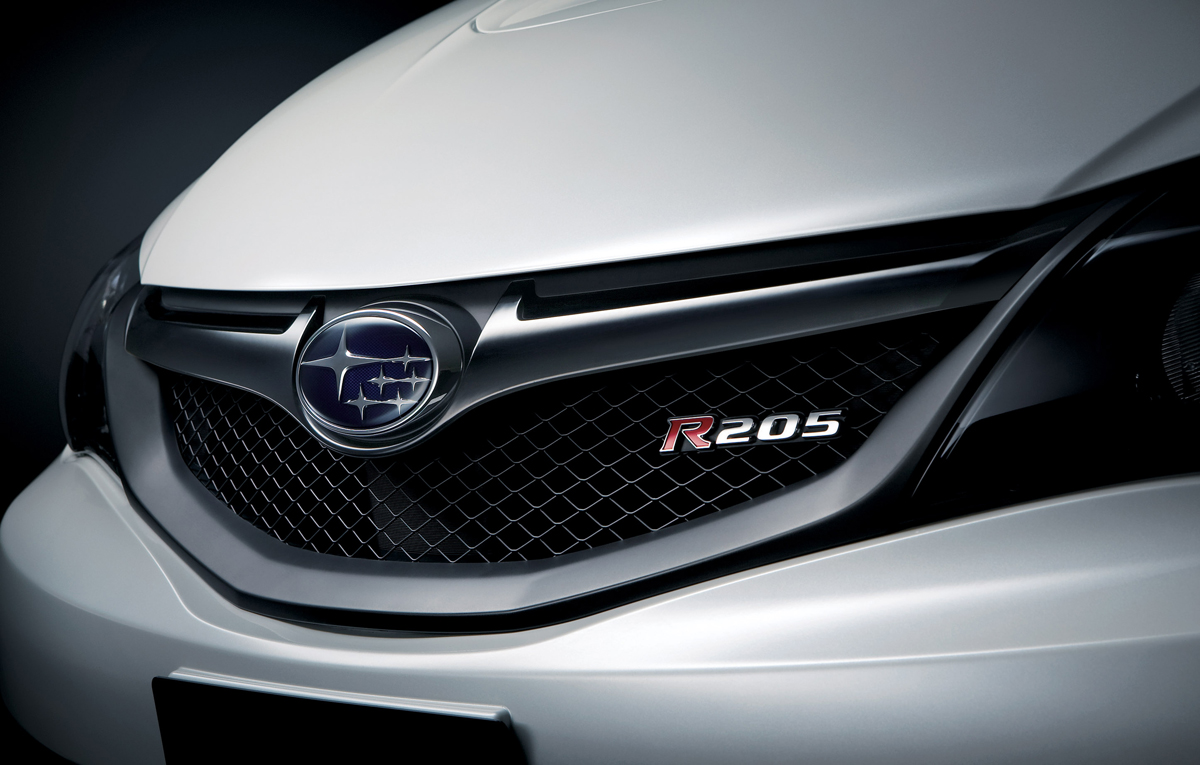 Subaru Impreza received a new limited edition, named R205. It is the successor of R204 and R203 models and will be built in only 400 copies. Subaru presented the first pictures and specifications of the Impreza R205, a limited model based on the WRX STI.
Turbocharged four-cylinder boxer engine of this model provides 320 hp and develops 431 Nm, performances achieved by a new turbine, a modified ECU unit and sports exhaust with a smaller counter. Maximum power is supplied at 6400 rpm, while maximum torque is offered at 4,000 rpm. This version of Impreza has an output of 160 hp/liter, very good value even for a turbocharged engine. In addition to changing the engine, the new Impreza R205 benefits from a modified suspension.

Shock absorbers, springs and bars for reinforcement of Subaru Impreza R205 were strengthened by STI engineers. Front suspension received lower bars, which are stronger, and Bridgestone RE070 tires. The Japanese model is more workable on the track and turning routes. The new 245/40 tires are designed specifically for this model from those at Bridgestone and wear 18-inch wheels made of alloy.