Ford's global EcoBoost petrol engine technology is now available with a two liter engine that will find housing in the new Ford Mondeo and will be developing 203 horsepower at 5,500 rpm.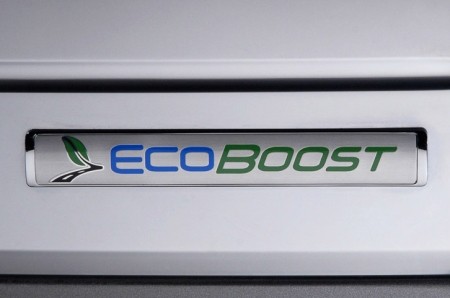 The exact same engine variant will be available on the new incarnations of the S-Max and the Galaxy.

In the Mondeo the new 2.0 liter EcoBoost engine will achieve a 0 to 62 mph acceleration time of 7.9 sec (8.2 sec for the estate) and will carry on to a top speed of over 144 mph for four and five-door versions while 141 mph is going to be possible in the estates.
The Ford Mondeo range will also be helped along in achieving these figures and a better fuel economy by the introduction of the efficient and smooth-changing Ford PowerShift six-speed which is a double-wet-clutch transmission. The new gearbox is of great use to the new Ford EcoBoost petrol direct-injection and will also get better mileage from Ford Duratorq TDCi common-rail diesel engines.
When taking a closer look at the new engine of the Ford Mondeo we find it features lightweight all-aluminium construction, the latest-generation high-pressure direct-injection system, low-inertia turbocharging and twin-independent variable cam timing. Add these together and you end up with one of the best mass market engines available.