Airbags are extremely important in car safety as they protect both the driver and passengers in the event of an unfortunate accident. That's why car manufacturers are always trying to improve or to come un with newer airbag versions and Ford Motor Company fits the bill, as it will be launching new airbag technologies to enhance the safety of the occupants.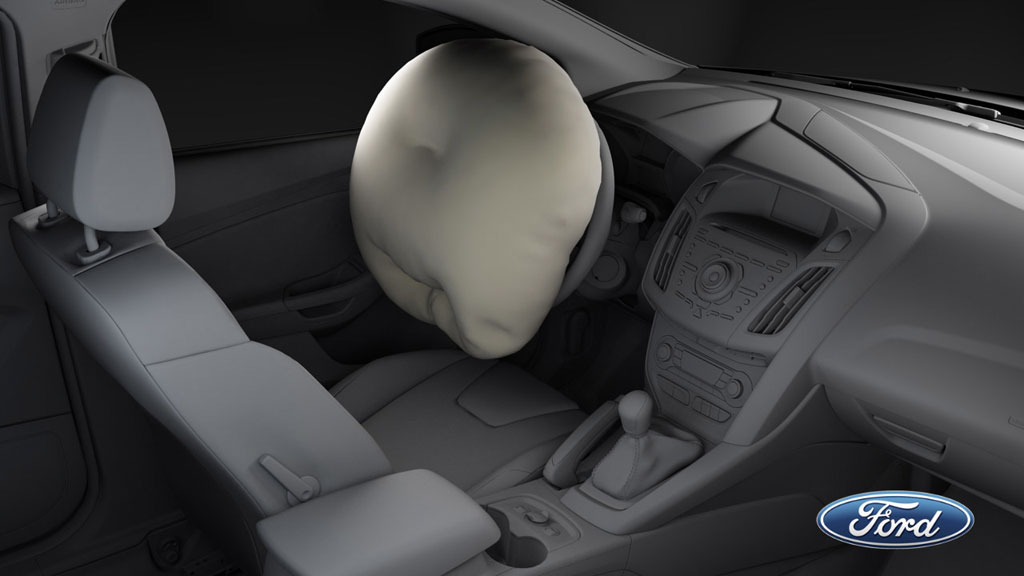 Since the front seats are subjected to the most types of crashes, Ford will include an airbag for the driver featuring enhanced protection for the chest in the form of "pockets" that reduce the impact to the chest and ribs.
Another new addition are the shoulder vents that will have different pressure depending on the height of the passenger. The Ford Focus will be the the company's first car to feature venting technology in airbags, to allow a part of the gas to be evacuated.
The size of the passenger is also relevant when the passenger airbag is concerned, as it will better match his or her size, thus adding more protection to the neck and to the head. This is done via a pyrotechnic device.
All new technologies will be featured on the 2012 Ford Focus.