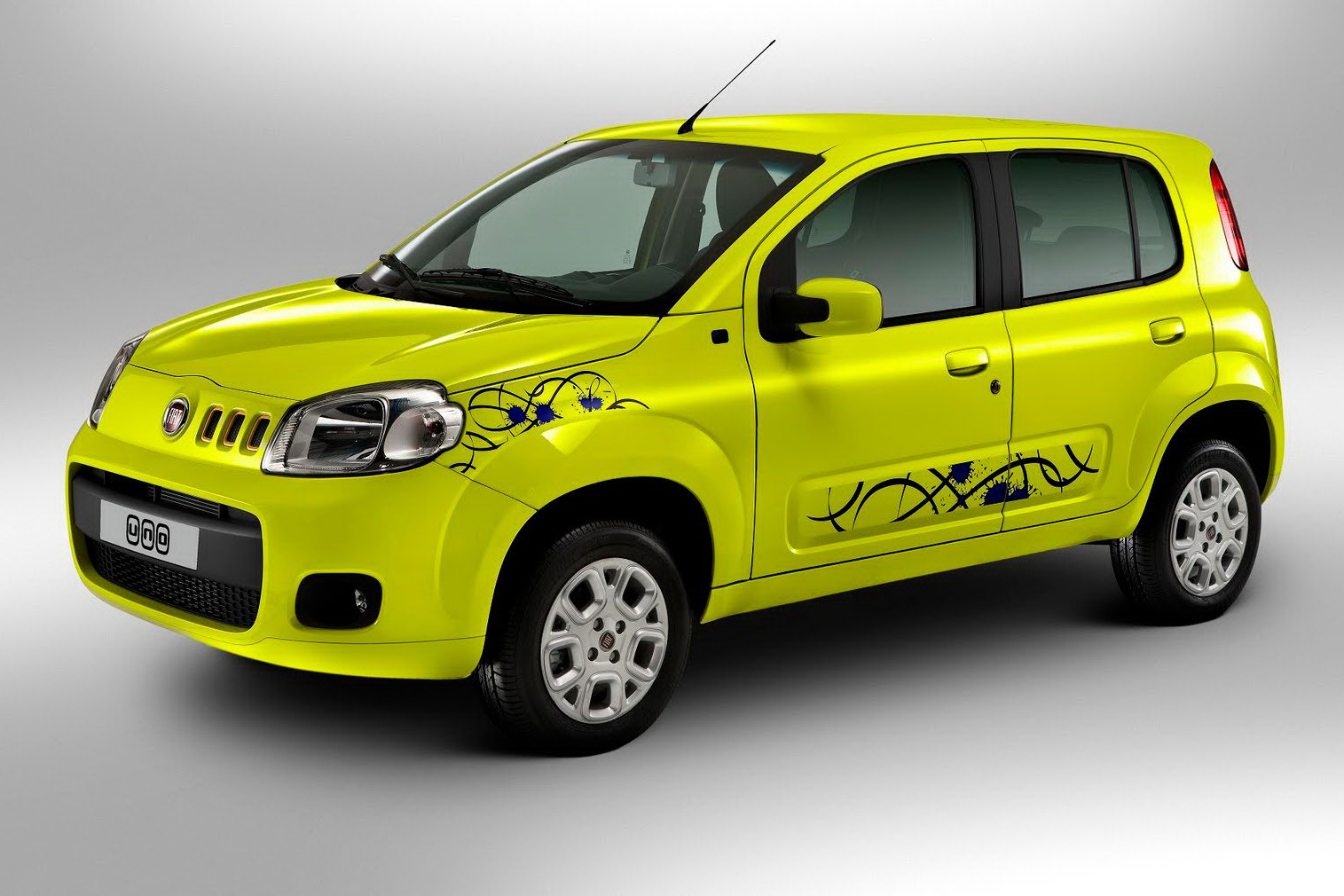 It was about time for Fiat to release some photos and details with their latest model, I'm talking about Fiat Uno. At the beginning the new Fiat Uno will be present on South American markets, the official release will took place this month in Brazil. Even though there are not official details about this model marketing is Europe, sources from the company interior are saying that in the future this Fiat Uno will be build in Europe.
This new Fiat Uno could be the Fiat Panda successor in Europe, and comparing the dimensions of those two, we notice that Fiat Uno (length of 3.77 meters) is bigger with almost 20 cm than the actual Fiat Panda (length 3.6 meters). Fiat Uno is a little bit wider than Panda, but it has a smaller height (1.49 meters compared with 1.53 meters).
From the motorization point of view, at the beginning Fiat Uno will be provided with two motorizations, both flex-fuel. The first one, at 1.0 liter capacity develops 73 horsepower when is powered by bio-fuel, and 75 horsepower on gasoline. The other one has 1.4 liter capacity and develops 85 horsepower with bio-fuel, and 88 horsepower on gasoline.