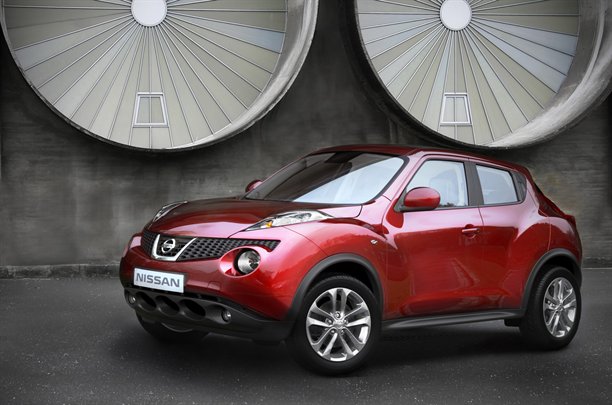 As soon as this Nissan Juke will be official launched at Geneva Auto Show there will be tons of opinions concerning this controversial design. As you probably noticed from the pictures this Nissan Juke has almost the same design like the Qazana concept, having in front the projectors bigger than headlights and they were placed up in the middle of the hood.
To say a few words about Nissan's Juke dimensions he can be compared with a compact hatchback, measuring 4.14 meters. Despite his small sizes we should not underestimate him because Nissan Juke comes with four-wheel traction, the same All Mode system which Nissan X-Trail has. The interior is pretty nice, it reminds me of MINI, it has nice color combination.
The trunk is pretty small having 251 liters capacity and if we take out the back seats it has 550 liters. The engine is pretty powerful I give it that, it can develop 190 horsepower and it's a serious rival for Countryman S. The base version is the 1.6 one developing 117 horsepower and the only one that comes with four-wheel traction is the 1.5 dCi one developing 110 horsepower.