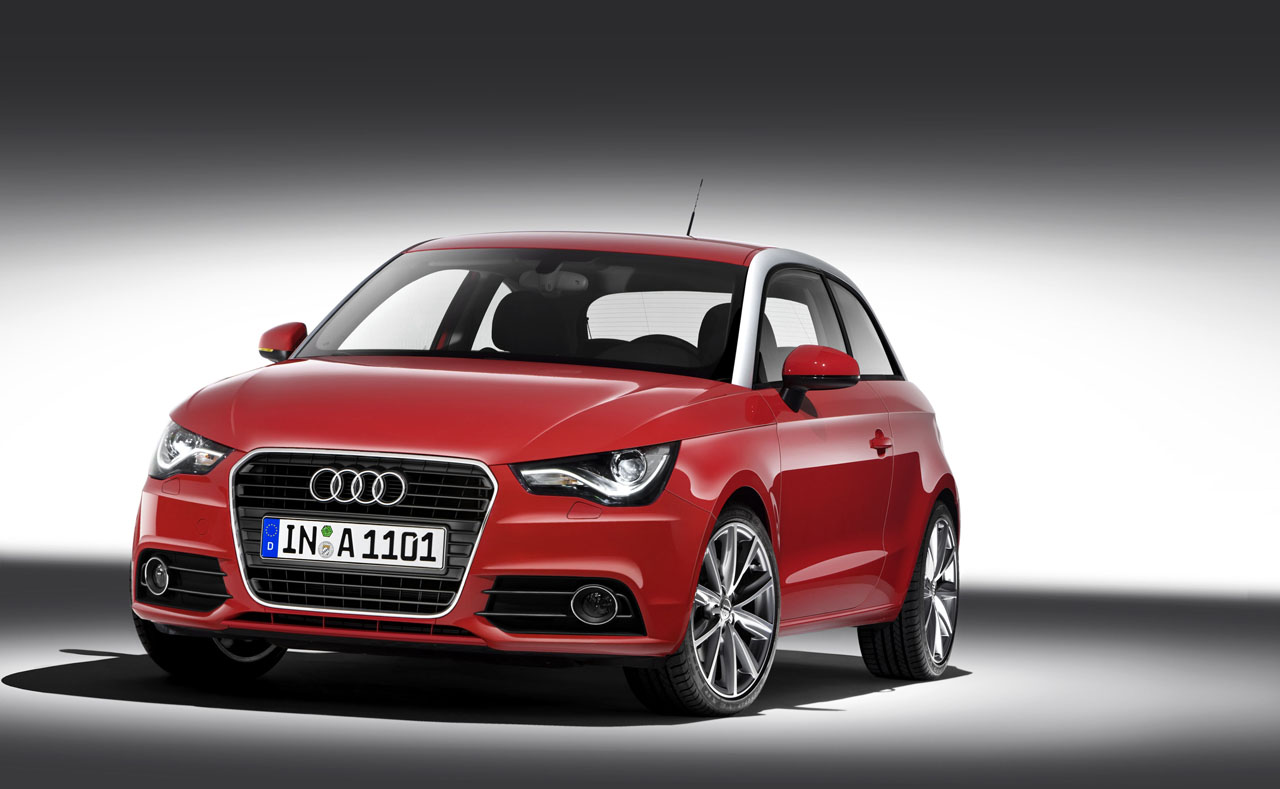 A few years ago Audi had another attempt to make a low class vehicle, I'm talking about the A2 model, but they messed that up pretty bad. This time Audi is sure that will succeed with this new Audi A1, a premium low class car. The final product is not so different from the concept, it has the same specifications, almost the same size and the same upper body frame but in a different color.
The scale has changed, it has a more strong form specific Audi A8, also that strong look is accentuated by those highly arched lights. This new Audi A1 measures 3.95 meters, this model is longer than Clubman, having almost the same sizes like Citroen DS3 but it's smaller than Alfa Romeo Mi.To.
In the interior Audi put's more accent on the quality of the materials instead of fantasy. Audi A1 has under the hood a TFSI engine having 1.2 liter capacity and develop 86 horsepower (that was the base engine), and in the pending of the S1, the 1.4 TFSI engine that develops 122 horsepower is the top of the range.