The race to reign the EV pickup truck market is on and Tesla is one of the top three contenders. However, the company should be wary of contenders who are looking to grab the top spot. Canoo is one EV startup that is looking to threaten Tesla with their all-electric truck.
Canoo has come up with a 600 hp pickup that sits on a unique modular platform. The truck looks peculiar and futuristic but it is nowhere as strange as the Cybertruck. Since there is no engine Canoo thought it would be best to remove the concept of a hood altogether. Therefore, their pickup looks more like a van from the front but the positive aspect is that the bed is larger and it can hold more cargo.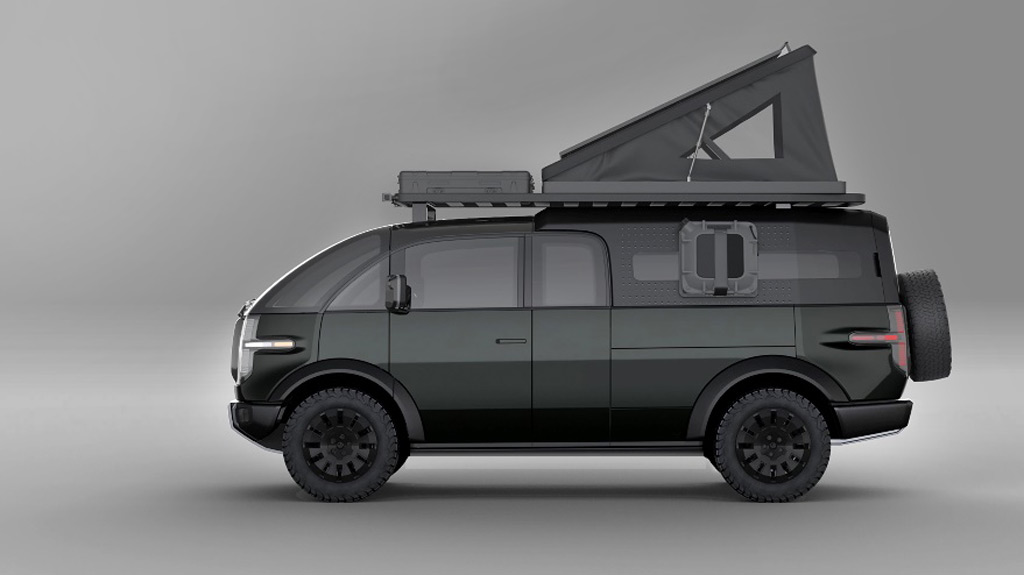 The all-electric vehicle is only 184 inches long but it has a 72-inch bed. You can add more space by using the extension which increases the bed length by another 30 inches. The bed can carry 1,800 pounds of weight but Canoo has not mentioned its towing capacity.
The truck also has a metal skid plate and a pair of fog lights which shows it is built for the off-road as well. However, we will know more about its capabilities once more is revealed about the power unit. The company is silent on the drivetrain details but they confirmed that both rear-wheel drive and all-wheel-drive will be available.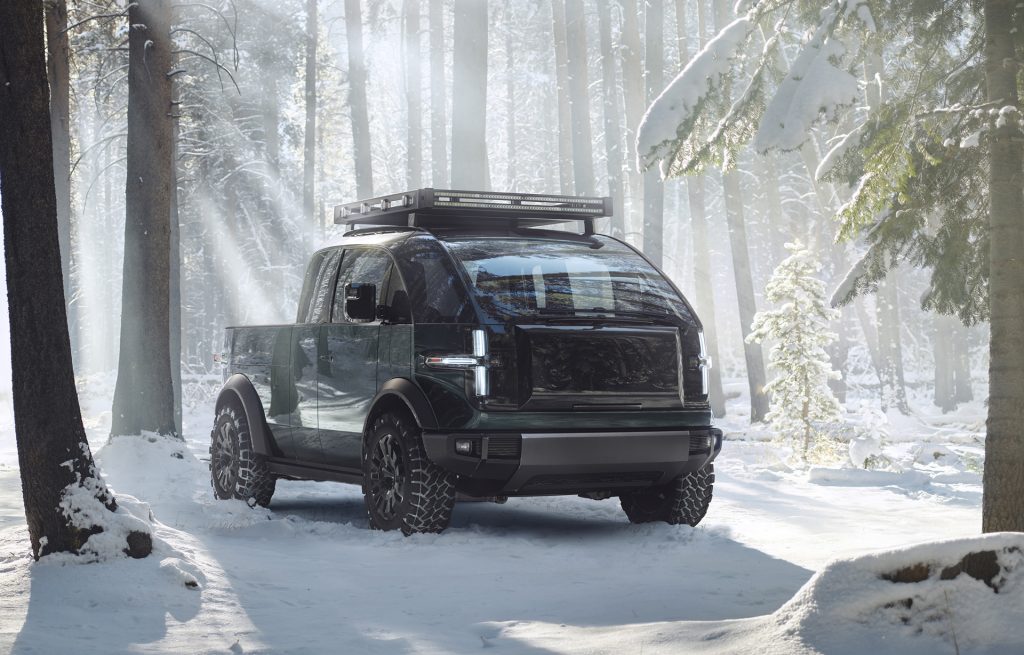 The top of the line variant shall make 600 hp and 550 lb-ft of torque and the range will amass to 200 miles.
More details will be released close to launch, which will happen by the second half of this year. The truck will be set for a 2023 release.