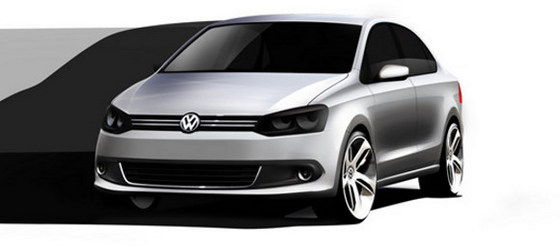 Is not the first time when we talk about this future come Volkswagen Polo sedan, back then we didn't have much about this project, but now new details came out to the surface and we will talk about them in the following. This new Volkswagen Polo Sedan is no doubt an intense developing project, being many times seen in tests, very well disguised.
The Russians from Caredge shown us the fist sketches with this new model, and I have to say that the draw is very well done specific to the early stages of design. The wheelbase of this Polo Sedan is bigger with 82 mm compared with the five doors model, the exact number is 2.552 mm. judging after these numbers, it seems like this model is smaller than Dacia Logan.
The back side of this Volkswagen Polo sedan reminds us of the previous generation, I'm talking about Bore, having headlights that remind us of the model released in 1998. The lines reminds us of the recent Jetta Coupe which will give birth of the future generation of Jetta.