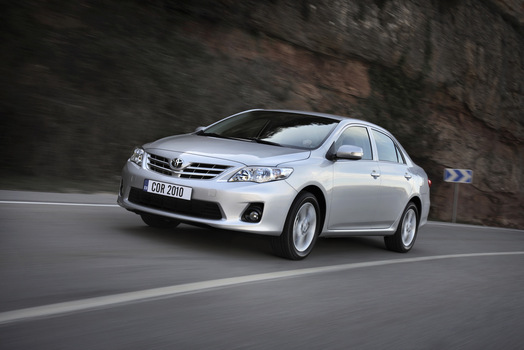 It seems like the best selling car from the world, Toyota Corolla which reached tenth generation got a few changes to keep up with the competition and with modern times. The new model got a new frontal spoiler and the back bumper was slightly modified, the same thing happened with the registration plate place.
Changes were also made to the headlights giving them a much more modern look, the same thing happened with the wheels, having a more dynamic look. From the interior point of view, the changes are more obvious, the main purpose is to inspire a high quality character, like Toyota said. The most remarkable change is the steering wheel which now has the base slightly flatten providing a better grip thanks to the reduced thickness and of the fingers support.
The available motorizations for this Toyota Corolla are the same, the gasoline category being represented by the following engines, the 1.33 liter developing 101 horsepower and 1.6 liter capacity developing 132 horsepower. Who wants diesel can choose between 1.4 liter of 90 horsepower and 2.0 liter developing 126 horsepower.