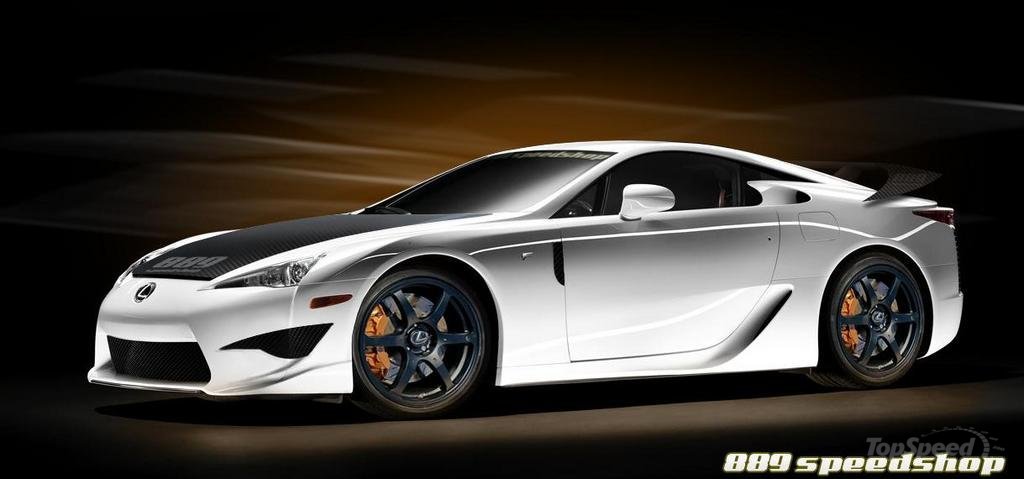 Lexus LF-A have been launched at the Tokyo Auto Show but it was also presented at the Sema Auto Show and talking about this, there were presented more details about this new Lexus LF-A. Anyway, I have to disappoint you by telling you that this Lexus LF-A will be a limited production of just 500 units and it will be sold for $375,000.
As you may expected, this Lexus LF-A has under the hood a monster 4.8 liter V10 engine that can develop up to an amazing power of 560 horsepower at 9,000 RPM and a torque of 354 lb-ft between 3,700 RPM and the redline (9,000 RPM).
Lexus LF-A can accelerate from 0 to 60 miles per hour in just 3.7 seconds and the top speed of this amazing car is at 202 MPH. Anyway, I think that this car was built to have an amazing design at the exterior but also at the interior, and also to develop a big amount of power.