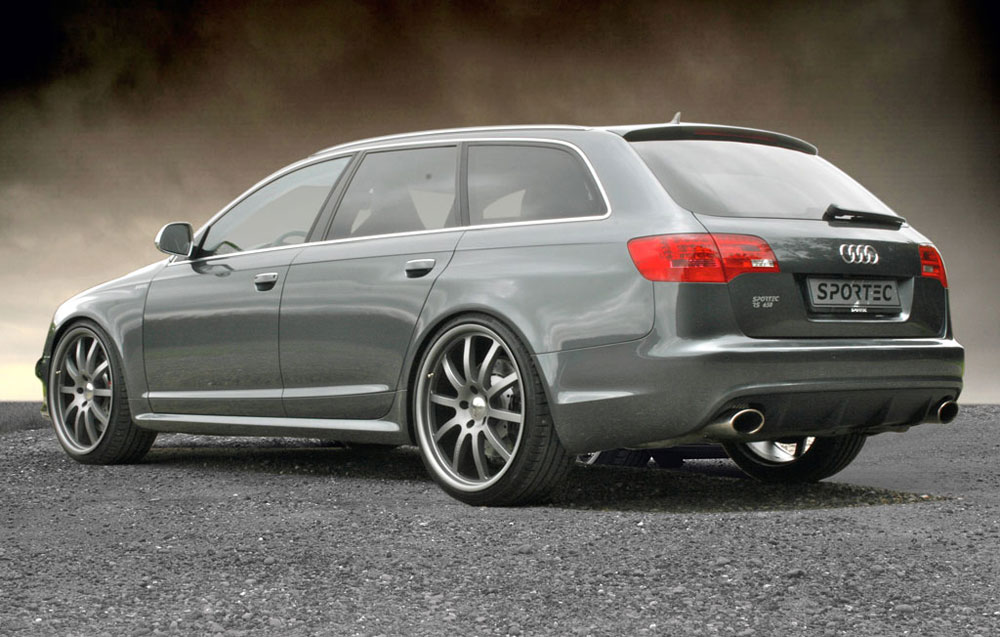 Audi RS6 received two performance kits from Swiss tuner Sportec. Baptized Stage One and Stage Two, the packages offer for the German model quite alot extra power. Swiss tuning house Sportec has released two performance packages for the Audi RS6. The modifications are available for both sedan and break versions. In the series version, Audi RS6 comes with a V10 biturbo engine that delivers 572 hp and develops a torque of 650 Nm.
With the help of the first performance package named Stage One, RS6's engine produces 641 hp and develops a torque of 740 Nm. With the help of Stage One package, Audi RS6 sprints from 0 to 100 km/h in 4.4 seconds and reaches a maximum speed of 306 km/h. The second kit prepared by Sportec was named Stage Two and adds aggression in comparison with the first package.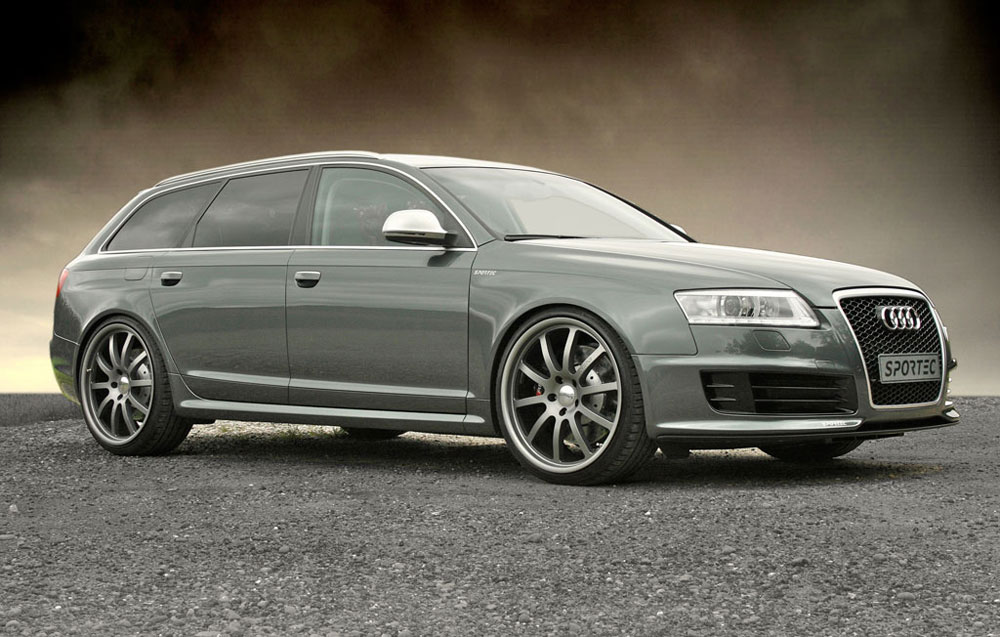 Audi RS6 equipped with Stage Two rages 690 horsepower and develops 800 Nm of torque. In terms of performances, 4.2 seconds are enough for Audi RS6 to reach 100 km/h. The maximum speed was electric limited to 306 km/h.