Fiat 500 Abarth RS-S is the full name of the special edition created by Germans at G-Tech. The modified version is based on Fiat 500 Abarth. Thanks to the performance package, the Italian model is capable to develop 207 horsepower and 310 Nm of torque.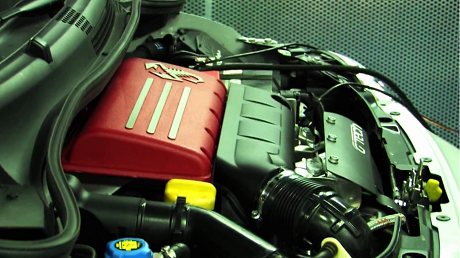 The 1.4-liter standard engine was capable to develop 135 horsepower but thanks to a new sports exhaust system and also through a new turbine. Thus, Fiat 500 Abarth RS-S is now capable to develop a top speed of 226 km/h and to accelerate from 0 to 100 km/h in less than 7 seconds.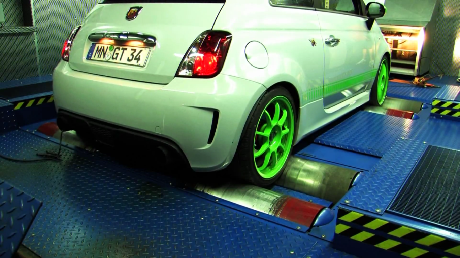 The tuning kit developed by G-Tech costs 3.990 euro. Also, some changes were made at the exterior, as you caan see, 17-inch alloy green rims were mounted, the side mirrors were painted green along with the front grille. Here we have a very well made video created in order to see what this little Italian model from Fiat can do. Just watch it!